Category Archives: Civil Litigation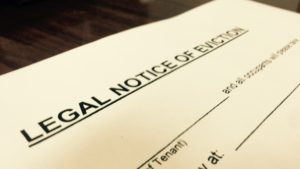 San Francisco has very strong rent control protections that generally favor tenants over landlords.  Among those protections are that landlords are precluded from evicting a tenant without a very specific reason.  These are broadly known as "just causes" for eviction.  Among the just causes for eviction there is another sub category of evictions called "no fault" evictions.  No fault evictions are when a landlord evicts a tenant for a reason that has nothing to do with behavior of the tenant.
These no fault evictions then are subject to even further scrutiny because landlords in San Francisco so often resort to them in order to reclaim possession of there property.  One of the more popular no fault evictions is the Owner Move Eviction (aka an "OMI") which is listed under San Francisco Administrative Code § 37(a)(8).
Typically these move ins occur when the landlord or a close relative are going to move into the unit from which the tenant(s) are to be displaced.  However, even this "no fault" move in has restrictions.  For example, an owner who is going to move in pursuant to an OMI which results in the displacement of tenant with school age children cannot displace the tenants during the San Francisco Unified School District school year.  However, this exception also has an exception: if the displaced tenants and school children are being replaced by a relative who is also school age then the move in during the school year is allowed.
In addition to these exceptions, and exceptions to exceptions, OMI actions also require that the landlord to pay relocation fees.  Each year these fees increase, but as of this posting each tenant is entitled to ~$6,000.  (Though these fees are capped and subject to additional add-ons if the tenants have children or are disabled).  Paying a tenant the wrong amount or trying to evict them one of the exceptions apply can ruin the entire eviction process and may force the landlord to start all over.
Recently, these requirements were made even more byzantine and difficult on landlords in San Francisco beginning in 2018: additional reporting procedures to the rent board over a period of years were instituted.  Failure to follow these reporting requirements and update the San Francisco Rent Board result in ever increasing fines!
The bottom line is that if you are contemplating evicting a tenant (especially through a no fault eviction) retaining a lawyer is essential to navigating the myriad of pitfalls that counties like San Francisco have erected.
The attorneys of Jones & Devoy have experience with the San Francisco rent ordinance and can help you construct the most practical plan to move forward.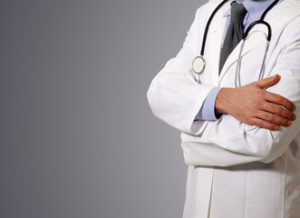 The Medical Injury Compensation Reform Act (MICRA) was passed in 1975 and heavily regulates how medical malpractice actions are prosecuted in California.  One of the more significant details of the law is that it limits pain an suffering damages to $250,000.  This applies to all forms of medical malpractice including: dental malpractice, emergency room malpractice, Birth injuries, Pediatric meningitis, Misdiagnosis, Failure to diagnose, Anesthesia or surgical errors.
This means that no matter how much the patient has suffered they can never recover more that $250,000 for their suffering.  Thus, a young child who, because of medical malpractice, will goes blind, can never be awarded over $250,000 in pain and suffering.  This stands in stark contrast to ordinary negligence where there is no cap.  So, if someone was to spill very hot coffee on themselves they would technically be able to get more in pain and suffering than the child who has gone blind from medical malpractice.
The end result is that a certain amount of legal know-how is required to make to maximize the damage potential of the case.  Generally this involves a thorough review and presentation of economic damages.  Because no cap exists on such damages, the more you can characterize as economic the more value can be added to the case.
The Attorneys of Jones and Devoy are experienced in medical malpractice actions throughout the San Francisco Bay area and are familiar with the special restrictions that laws like MICRA apply to cases.  So when considering whether to bring a lawsuit or sue a doctor consider consulting with us before trying to navigate these treacherous waters.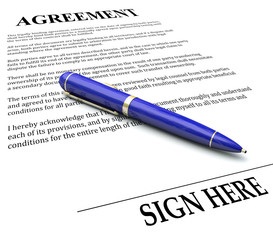 Tenant protection laws are so strong in San Francisco that it is often more expedient for a landlord to pursue a "Tenant Buy Out" rather than trying to evict them.  A Tenant Buy Out is where a landlord pays a tenant a set amount of money to leave the unit.
For many years these agreements were unregulated and only general contract law applied.  However, as housing became tighter and tighter, more and more landlords started using  in tenant buyouts in San Francisco.  In response, in March of 2015 San Francisco passed the Administrative Code 37.9E.  37.9E requires landlords to make very particular disclosures, in writing, to a tenant before they present or negotiate a Buy Out Agreement.
Failure to follow the procedures allows a tenant to void the entire agreement.  Further, a tenant can try to recover attorney fees during such a voiding action.  So, landlords are advised to be extremely careful when trying to effectuate a buyout.
The attorneys at Jones & Devoy have experience in meeting all of the requirements for tenant buy-out agreements and can make sure that your interest is well protected.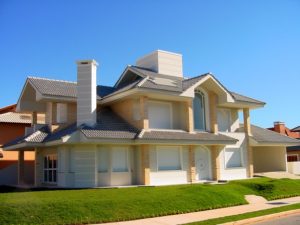 Tenancy in Common Agreements (also known as a TIC Agreement) are agreements between co-owners of real property.  Although co-owners always begin a purchase with the best of intentions, unfortunately disputes between co-owners occur.  Without an agreement co-owners of real estate are forced to go through an action called a "Partition Action."  Partition Actions are a special kind of court proceeding specially designed to divide up real property as between co-owners.
While it is fortuitous that a special kind of action exists, like any court action, the process is long and arduous.  Having a well worded agreement then is essential to avoid a lengthy court battle.  Often an Tenancy in Common Agreement will attempt to not only preemptively determine the rights or parties, but, will also provide a procedure if an disagreement arises.  Often this involves an agreement to mediate or arbitrate so that the parties are not stuck with the long wait times associated with court battles.
Generally these agreements should be negotiated and discussed before the purchase of a piece of Real Property.  The idea being that if the parties cannot agree on the governing of piece of real property then it is advantageous for the parties to have an opportunity to cancel the purchase.
While a TIC Agreement requires an additional initial investment, often the amount of headache it can save down the road far, far outweighs the up front cost. The San Francisco based real estate attorneys can assist with preparing or reviewing a TIC Agreement to make sure your rights are protected.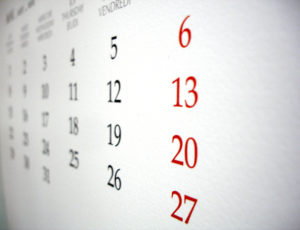 If you are served with a lawsuit, and, then you or your attorney fail to respond then the other side is likely to take a default against you. Once a default is entered a party is unable to make any kind of appearance to contest a case on the merits.  Thus, it is critically important to never let a default get taken against you.
If, for some reason, a default is entered against you, there is a motion that can sometimes set aside the default.  Specifically, Motions to set aside a judgement in California are brought under California code of Civil Procedure 473.  473 provides that a default may (not shall) be set aside if you can demonstrate that the default was taken because of: mistake, inadvertence, surprise, or excusable neglect.
Really what these boil down to is a legitimate reason why an answer was not filed:  your lawyer was hit by a train and was in the hospital.  The copy of the lawsuit that was served was illegible, so, you could not actually tell where you had to file your response.  Generally, "I forgot" is not a valid excuse.
Needless to say it is far, far, better to have to avoid trying to fill one of these kinds of requirements, than to have to spend the time money, and extra effort to file such a motion. Thus, the bottom line is that when you receive notice form a lawsuit.  Reach out to an attorney immediately.  Ask that attorney when you need to respond by, mark this date on your own calendar, and make sure a response is filed by the appropriate day.
The San Francisco based bay area attorneys of Jones & Devoy provide experienced attorneys who can help make sure that you avoid pitfalls before they happen, or, if such a disaster has already occurred, they will provide practical advice on how to approach the problem.
In Cal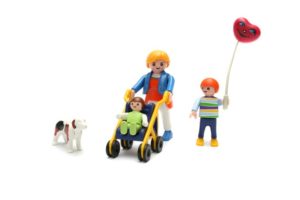 ifornia one can have at most two parents.  This means that, for most step-parent adoptions to go through, one of the biological parents' parental rights must be terminated.  There are multiple ways to terminate parental rights depending on the exact circumstances (for example whether a father is a presumed or alleged father).
California Family Code Family Code Section 7820 provides that a prospective adoptive parent may file a petition to terminate parental rights so that the adoption may take place.  A petition to terminate parental rights under 7820 can occur for multiple reasons such as: child abandonment or mental disability.  When bringing a petition of this nature however it is important to know that California courts have determined that parents whose rights are to be terminated can be given a free lawyer.  So, such petitions must be filed with care.
The complexity of terminating parental rights puts extra emphasis on the importance of properly conceiving through artificial insemination in California.  California Family Code 7613 provides for a way for a child, who is conceived through artificial insemination, to have only one parent upon birth.  This substantially shortens and simplifies the process  for a step-parent adoptions, and so, should be considered whenever possible.
From Sonoma to San Jose the San Francisco based bay area attorneys of Jones & Devoy have experience in all aspects of adoption and family law including Petitions to terminate parental rights.  They can not only help you avoid possible pit falls, but, can provide sound advice on the best way to meet problems that are already present.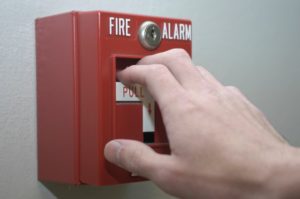 Ex Parte literally translates to "with the interests of only one party."  Legally, it is a situation where one party submits an application that requests orders from a judge on an extremely expedited basis (ie. a wait of only 25 hours instead of the usual weeks or months to get a ruling), and, sometimes that the other side not be given an opportunity to be heard on the issue.
As you can imagine, to most non-lawyers, such an application sounds pretty nice: it is fast and the other side either does not get to respond, or, has very little time to respond.  However, legally speaking, in California an Ex Parte application is much more difficult to get granted than your average motion.  This is because judges are extremely cautious about making orders when all of the facts are not before them, or, the opposing side does not have a chance to state their case.
Thus, Ex Parte orders are usually only granted in very extreme and emergency cases.  This includes cases where domestic violence or other imminent physical harm is present.  Or, cases where if immediate orders are not made then permanent and irreparable harm will be visited upon the party.   Permanent and irreparable harm means that money could not compensate someone for the loss later on down the road.  Moreover, each county in the San Francisco bay area (from Santa Clara to Alameda to Marin) has their own process on the intake when handling an Ex Parte Applications adding further difficulty to the process.
That said, Ex Parte applications may be filed in almost any kind of case, from Real Estate disputes, to medical malpractice, to family law and domestic violence actions.   The San Francisco based bay area lawyers of Jones & Devoy have experience in filing Ex Parte applications, and, can advise if one is right for your case.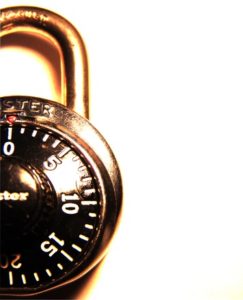 California law provides a number of ways to protect yourself from domestic violence.  The most well known method is is Domestic Violence Restraining Orders under California Family Code Section 6300.   However, its important to note that California provides a number of protections available to the victims of domestic violence beyond a stay away and non-contact orders that are designed not only to prohibited contact, but, to thwart individuals who might try and circumvent such court orders.
For example, California Election Code Sections 5166 and 5166.5 provides a series of procedures for making confidential one's name and address with the county elections voter registrar.  The idea being that, one's voting registration information (including address) is generally open to the public.  Specifically California Code Section 5166 provides that one has the ability to Petition a judge that such information be confidential.  If such an order is granted then only the California Secretary of State address is listed, and, the California Secretary of State forwards all election materials to the victim.
Given our approaching national election, it is relief to know that such laws in California are already in place to not only protect victims, but, to prevent abusers from gaining information that could be used to continue their miscreant behavior.
The attorneys at Jones & Devoy have experience in all manner of Domestic Violence matters and can assist not only in obtaining a TRO Restraining Order but can help with all other related aspects that crop up during a DV matter such as stalking, sexual assault, or other such behavior.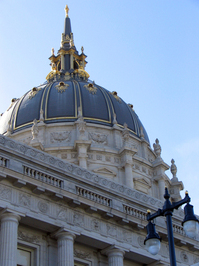 A Receiver is  a person appointed by the court in a litigation case who is usually charged with taking control of a particular asset and then carrying out the court's orders with regard to that asset.  For example, if the court orders a piece of real estate sold, and, the court is not confident that the party who owns the real estate will actually comply with the court order, then, a judge may empower a receiver to take control and sell the real property.
In California Receiver's are considered a more extreme remedy from the court, and, are only used if the more traditional methods such as a levy or writ of execution are ineffective.  This means that it can sometimes be quiet challenging to get a judge to agree that a receiver is needed in a case.  Usually Receivers are only appointed in particular kinds of cases such as:
Interim Corporate Management;
Issues with Real Property such as Rents, Profits, and Sales;
 Actualizing the terms of a judgment for Marital Dissolution;
Undoing Fraudulent Transfers;
However, if a receiver is appointed then it will usually significantly reduce the amount of time and money spent in enforcing an order or judgment.  This is because a getting a receiver appointed basically substitutes in the receiver for the hostile party to the litigation, and so, greatly reduces the logistics in getting compliance with the court order or judgment.
The San Francisco based lawyers of Jones & Devoy have experience appointing receivers and can help you with you divorce, real property division, or corporate dispute to determine if this is a good option for you case. Our attorneys practice throughout the San Francisco Bay Area including: San Francisco, Oakland, Marin, San Mateo and San Jose.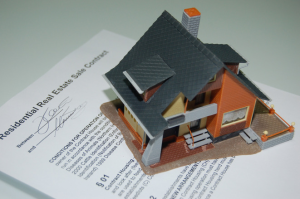 If two or more people own a piece of real property (real estate) and cannot agree on how to divide the property, then the legal remedy is what is known as a partition action.  A partition action is a lawsuit between co-owners of real property, that seeks an judgment determining each co-owners interest and then ordering that the property either sold physically divided in proportion to the interest.
Generally speaking, every step in the sales/division process is subject to Court supervision.  Because most judges prefer not to deal with such minutiae they will usually appoint one or more "Referees" and will give them detailed instructions on how to divide or sell the house, condo, or other real property at issue.
Although the Referee(s) will usually be in charge of most aspects of the sale or division process, they will often rely on other outside experts.  For example, many referees will typically consult with a broker before setting a sale price.  The reason for this is that the parties can try and challenge the referee's actions, and, by consulting with such experts, they help insure that their decisions will not be overturned by the judge.
If this process sounds overly complicated and stilted it's because it is.  Whats more the parties typically have to pay for costs like the referee, so, it is usually in the co-owner's best interest to work out a deal outside of court.   If you own a piece of property with a hostile or absent co-owner the San Francisco attorneys of Jones & Devoy have experience in navigating division of such property in and out of court and can help guide your case to practical solution.
← Older posts
Contact Us

.

Please note that use of the above form does not establish an attorney-client relationship.

Mr. Jones has an extensive background in both general litigation and family law as well as experience in various business and transactional matters…

Practicing civil litigation with an emphasis on client advocacy, Mr. Devoy is experienced in litigating a wide range of legal matters …

Best Real Estate
Lawyers in San
Francisco2016