Category Archives: San Francisco Family Law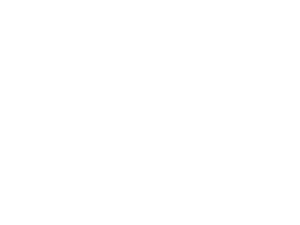 The California Family Code provides that Custody and Visitation of a child shall be ordered according to the "best interests" of that child.  "Best interests" however, is a difficult to define term.  Often, both parents will believe that it means they should be the primary parent, and, so, a judge is left to decide with only this broad guideline.
While legally speaking there is no presumption in favor of joint custody, often, judges tend to gravitate towards joint custody and equal timeshare; the idea being that spending as much time with both parents as possible is usually in the child's best interest.
This does not always mean that joint custody and equal visitation will be ordered though.  What are the considerations that result in a judge ordering sole custody or a majority timeshare to one parent? Here are just some of the many, many, considerations a court may take into account:
Circumstances where a parent has committed domestic violence.
Circumstances where the parents are separated by distance such that equal custody and visitation is impracticable.
If one parent does not have the mental or physical health to care for their child.
If one parent refuses to obey custody orders.
Lifestyle choices of a parent interfere with their ability to care for a child.
The wishes of the child (if the child is old enough).
The living environment the parent can provide to the child (though "wealth" is not considered).
The parents agree otherwise.
As you can see from just this short list, there are many considerations a judge can take into account when determining what is "best" for child.  In this way the family code is designed to give a level of flexibility to order custody and visitation based on the particular situation.
The result of the code being written in this manner is that child custody and visitation matters are extremely fact intensive: because a judge can consider so many different facts your child custody case depends on gathering up as many facts as possible and then trying to present the most powerful ones in order to convince the judge of your perspective.
The attorneys at Jones & Devoy have experience in child visitation and custody cases throughout the San Francisco Bay Area and can help you understand what are realistic goals and possible outcomes. From Oakland to San Francisco to  San Mateo to San Jose family law courts apply the law slightly differently, and, knowing the court and law is critical to the success of your case.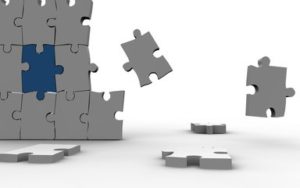 Because of the patchwork way that laws emerged for gay, lesbian and queer couples, undoing a marriage or domestic partnership can present many unique challenges.   For example, certain states like Kentucky, explicitly do not recognize unions similar to marriage such as civil unions or registered domestic partnership.
So, while the recent supreme court decisions finds an ultimate right to marry, it has not found an ultimate right to a domestic partnership or civil union.  The bizarre result of this is if you are getting divorced in Kentucky there is a chance that the judge in Kentucky will not dissolve your registered domestic partnership.
Thankfully, California has law that any party may file in the state to dissolve a registered domestic partnership or marriage if their home jurisdiction will not recognize them.  While California's progressive laws certainly reduce the number of issues that might come up in a same sex divorce or dissolution it cannot eliminate them all.
Than San Francisco based lawyers of Jones & Devoy have experience helping members of the LGBT community navigate the ever changing landscape of same sex law.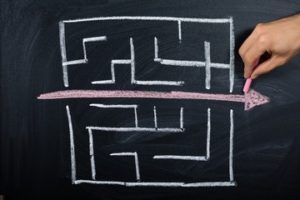 The California Legislature has taken care to streamline the Adoption Process for the unique needs of same sex couples where frequently one parent is not the biological parent of the child.  Before the amendment of the law a stepparent where one parent came into a child's life later, versus a "stepparent" who was on the birth certificate (as is typical for same sex couples) were treated at law the same.  This meant that if a gay or lesbian couple had a child together, and were both on a child's birth certificate, the court was legally required to conduct a home investigation and hold a formal hearing for the adoption.
Now, fortunately, California has streamlined the entire process so that an investigation and formal hearing are not necessarily required for confirmations of parentage.  This is good news for LGBT couples!  With the change of leadership in the White House queer couples are well served to make sure that they have lined up as many legal protections establishing that they are the lawful parents of their children.
While not every adoption case can be done without an investigation or court hearing, the attorneys at Jones & Devoy can help you tee up your case to maximize your chances of a smooth process.
In Cal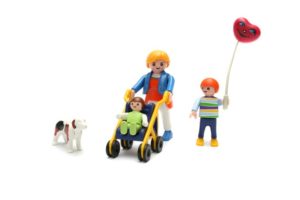 ifornia one can have at most two parents.  This means that, for most step-parent adoptions to go through, one of the biological parents' parental rights must be terminated.  There are multiple ways to terminate parental rights depending on the exact circumstances (for example whether a father is a presumed or alleged father).
California Family Code Family Code Section 7820 provides that a prospective adoptive parent may file a petition to terminate parental rights so that the adoption may take place.  A petition to terminate parental rights under 7820 can occur for multiple reasons such as: child abandonment or mental disability.  When bringing a petition of this nature however it is important to know that California courts have determined that parents whose rights are to be terminated can be given a free lawyer.  So, such petitions must be filed with care.
The complexity of terminating parental rights puts extra emphasis on the importance of properly conceiving through artificial insemination in California.  California Family Code 7613 provides for a way for a child, who is conceived through artificial insemination, to have only one parent upon birth.  This substantially shortens and simplifies the process  for a step-parent adoptions, and so, should be considered whenever possible.
From Sonoma to San Jose the San Francisco based bay area attorneys of Jones & Devoy have experience in all aspects of adoption and family law including Petitions to terminate parental rights.  They can not only help you avoid possible pit falls, but, can provide sound advice on the best way to meet problems that are already present.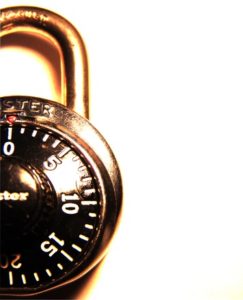 California law provides a number of ways to protect yourself from domestic violence.  The most well known method is is Domestic Violence Restraining Orders under California Family Code Section 6300.   However, its important to note that California provides a number of protections available to the victims of domestic violence beyond a stay away and non-contact orders that are designed not only to prohibited contact, but, to thwart individuals who might try and circumvent such court orders.
For example, California Election Code Sections 5166 and 5166.5 provides a series of procedures for making confidential one's name and address with the county elections voter registrar.  The idea being that, one's voting registration information (including address) is generally open to the public.  Specifically California Code Section 5166 provides that one has the ability to Petition a judge that such information be confidential.  If such an order is granted then only the California Secretary of State address is listed, and, the California Secretary of State forwards all election materials to the victim.
Given our approaching national election, it is relief to know that such laws in California are already in place to not only protect victims, but, to prevent abusers from gaining information that could be used to continue their miscreant behavior.
The attorneys at Jones & Devoy have experience in all manner of Domestic Violence matters and can assist not only in obtaining a TRO Restraining Order but can help with all other related aspects that crop up during a DV matter such as stalking, sexual assault, or other such behavior.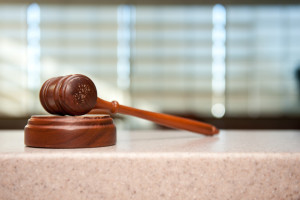 Although Family law dissolution actions are technically civil actions, and thus, governed by the California civil code it does have it's own unique code sections that slightly alter the rules of litigation.  For example, California Family Code 271 states that: "[T]he court may base an award of attorney's fees and costs on the extent to which the conduct of each party or attorney furthers or frustrates the policy of the law to promote settlement of litigation and, where possible, to reduce the cost of litigation by encouraging cooperation between the parties and attorneys."
This provision means that the court in dissolution actions has the special power to award sanctions against parties who act in a manner that increases litigation in a case.   Moreover, California courts have ruled that judges have broad authority to award sanctions under this section.  This gives family law courts additional tools to try and encourage litigants in a family law case to act within the bounds of acceptable behavior.  As a practical matter though many attorneys will attempt to use provisions like 271 as a weapon during a dissolution proceeding: frequently asking for exorbitant sanctions as either a scare tactic or to obfuscate the issues at hand.
The attorneys at Jones & Devoy are experienced in the area of family law and have both successfully been awarded sanctions under 271, and, have successfully defended frivolous 271 requests.  Our attorneys are based in San Francisco and can provide assistance throughout the greater bay area including: Oakland, San Mateo and San Jose area.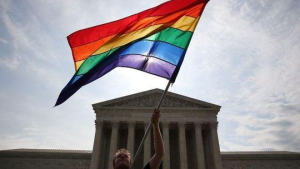 Another victory in same sex law came down this week as the U.S. Supreme Court unanimously found that Alabama' refusal to recognize same sex adoptive parents is unconstitutional!
Although the court couched the ruling in terms of the constitutional right of full faith and credit, not the inalienable rights of gay and Lesbian couples, the ruling is nonetheless a victory.
The Court found as follows: "[The Alabama court's analysis] is not consistent with this Court's controlling precedent. Where a judgment indicates on its face that it was rendered by a court of competent jurisdiction, such jurisdiction 'is to be presumed unless disproved.' There is nothing here to rebut that presumption." The Alabama court's reading, the Court added, "would comport neither with Georgia law nor with common sense."
What does this mean for you?  It means that if you are a Gay, Lesbian, or Queer couple in the San Francisco bay area and you obtain an order or decree of adoption (under the laws of California) then every other state must acknowledge the adoption as valid, even if that state itself would try and deny the adoption.  The attorneys at Jones & Devoy have experience helping  same sex couple adopt and can help you secure your rights for your family.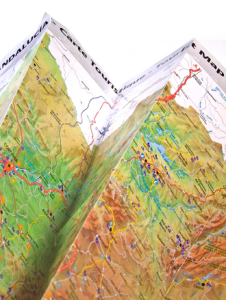 In this age of rapid and free movement between states a common issue that can occur is a divorce across several states. The question that arises in these kinds of divorces is: in which state will the divorce take place? And which state's laws will govern? This can make a huge difference as the laws between how division of property or support is ordered can be radically different.
Generally, the answer to both of these questions is that the state to lawfully acquire jurisdiction first is the appropriate forum and has their laws govern the proceeding. "Acquiring jurisdiction" usually means that a party lives in the state (a requisite period of time), is able to file for divorce first, and, is able to serve the other party their divorce paperwork first. Thus, a common occurrence is that both parties will file near simultaneously and then each will race to serve the other to acquire jurisdiction first.
The state to acquire jurisdiction first however, does not mean that all issues of controlling law are resolved. If there is a defect in the initial paperwork it can be subject to a motion to quash. Or, alternatively, the state to acquire jurisdiction first could nevertheless be inclined to use the laws of a different state when effectuating the divorce.
Multi-state divorces for same sex couples in particular tend to have an extra layer of complication. For example, although the Supreme Court has ruled that the right of same sex couples is a fundamental right to marry (and thus divorce), many states are simply not equipped to handle all aspects of gay and lesbian divorces. For example, although Kentucky is now compelled to allow gay couples to marry and divorce, the state laws do not contain any legal mechanism to dissolve domestic partnership. So even if a Kentucky court acquires jurisdiction first in a divorce there are aspects that may need to be resolved elsewhere, such as California.
The San Francisco based lawyers of Jones & Devoy have experience in multi-state divorce actions and can help you understand the best way forward in your divorce action even if it is occurring across the country.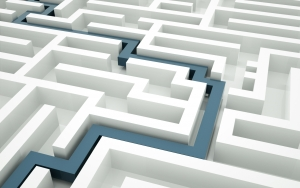 Divorces and dissolution can be very contentious and many couples seek to resolve their case "out of court."  Practically speaking this still means that legal documents must still be filed in court, but, if successful no court appearances or arguments are necessary.
There are several ways to arrange the logistics of such an "out of court" divorce in California.  This can range from both parties having attorneys who negotiate on their behalf to a couple seeing a single mediator who helps everyone try and reach an agreement.  Ultimately though, to settle "out of court" divorce everyone needs to be in agreement.  Without an agreement then a judge serves as the individual who decides who gets what and how much.   Whether a dissolution case is better served by negotiating or going to a judge, is specific to the matter at hand.
If you are contemplating initiating a divorce in the San Francisco bay area or silicon valley the attorneys at Jones & Devoy are experienced in helping guide your matter.  Our Firm provides services throughout the bay area including San Francisco, Oakland, San Jose, and San Mateo.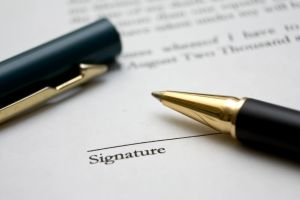 The interplay of domestic partnership agreements and prenuptial agreements in California is a particularly usual situation.  In California same sex couples have the option of either becoming registered domestic partners or becoming married.  Under California Family Code § 297 gay and lesbian couples who are registered domestic partners are treated identically as married couple.  However, what happens if a LGBT couple wants to become both married and domestic partners?
In California some same sex couples have argued that the rules change.  In Estate of Wilson, (2012) 211 Cal. App. 4th 1284 (a case from San Francisco) one spouse argued that a domestic partnership agreement did not apply to her marriage.  In the case a lesbian couple became domestic partners and executed a domestic partnership agreement outlining who would get what in the event of separation or death.  The couple then subsequently got married but did not execute a prenuptial agreement.  One of the wives then argued that because a separate prenuptial agreement was not executed the domestic partnership agreement was no longer valid.  Her argument was that only prenuptial agreements apply to marriages and she did not execute a prenuptial agreement.  The court found that because gay and lesbian couples are treated equally under California Family Code § 297 a domestic partnership agreement also applies to the marriage.  The court thus upheld the domestic partnership agreement as applying to the same-sex couples' marriage.
However, a more carefully worded agreement, such as one that simply stated "this agreement applies to both registered domestic partners and marriage" would have saved a lot of trouble and an extend court battle (which included an appeal).  The San Francisco based lawyers of Jones & Devoy have experience in family law, prenuptial agreements, domestic partnership agreements and the special problems that arise for gay, lesbian and bisexual couples.  Our office provides a free initial consultation to help you determine if you need a lawyer for your bay area case.
← Older posts
Contact Us

.

Please note that use of the above form does not establish an attorney-client relationship.

Mr. Jones has an extensive background in both general litigation and family law as well as experience in various business and transactional matters…

Practicing civil litigation with an emphasis on client advocacy, Mr. Devoy is experienced in litigating a wide range of legal matters …

Best Real Estate
Lawyers in San
Francisco2016