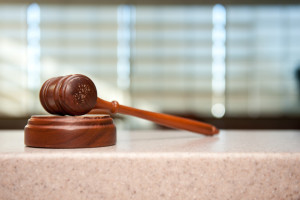 Although Family law dissolution actions are technically civil actions, and thus, governed by the California civil code it does have it's own unique code sections that slightly alter the rules of litigation.  For example, California Family Code 271 states that: "[T]he court may base an award of attorney's fees and costs on the extent to which the conduct of each party or attorney furthers or frustrates the policy of the law to promote settlement of litigation and, where possible, to reduce the cost of litigation by encouraging cooperation between the parties and attorneys."
This provision means that the court in dissolution actions has the special power to award sanctions against parties who act in a manner that increases litigation in a case.   Moreover, California courts have ruled that judges have broad authority to award sanctions under this section.  This gives family law courts additional tools to try and encourage litigants in a family law case to act within the bounds of acceptable behavior.  As a practical matter though many attorneys will attempt to use provisions like 271 as a weapon during a dissolution proceeding: frequently asking for exorbitant sanctions as either a scare tactic or to obfuscate the issues at hand.
The attorneys at Jones & Devoy are experienced in the area of family law and have both successfully been awarded sanctions under 271, and, have successfully defended frivolous 271 requests.  Our attorneys are based in San Francisco and can provide assistance throughout the greater bay area including: Oakland, San Mateo and San Jose area.