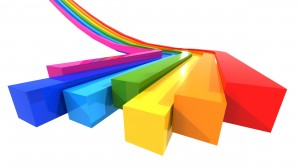 The field of family law for the Lesbian, Gay, Bisexual, and Transgender (LGBT) community in California is constantly changing. This shifting landscape presents numerous opportunities and pitfalls for many families. The San Francisco based Bay Area lawyers of Jones & Devoy make it a point of pride to stay at the forefront of these changes and make sure that your rights are protected and that you are able to take advantage of changes in the law as they occur.
Some of the most common family law issues that same sex couples face include:
Domestic Partnership Agreements
Domestic Partnership Dissolution
Second Parent Adoptions
Assisted Reproduction and Sperm Donor Agreements
Special Issues in Same Sex Marriages and Estate Planning
These issues and others require the specialized knowledge and services that Jones & Devoy has to offer. Our team of San Francisco attorneys will advise you on both the emerging benefits that you and can take advantage of, as well as warn you of new challenges as they emerge.