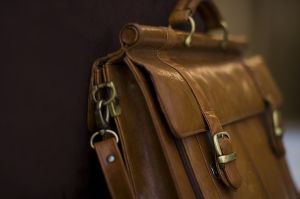 Whether your business is just starting out, about to sign a major contract, or facing an unwelcome lawsuit, a small amount of legal advice can go a long way towards ensuring success.  The field of Business Law covers a large area of law, but  generally most problems fall into one of three discrete categories:
Starting or Creating a New Business;
Negotiating Contracts for Your Business;
Lawsuits and Litigation;
Starting or Creating a New Business
Starting or beginning your own business can be one of the most exciting times in your life.  However, it is also a time full of questions.  Certain steps need to be taken to ensure that your startup business venture can thrive and grow into a successful operation.
There are a variety of different business structures that can be created for any type of business.  The San Francisco Bay Area business law office of Jones & Devoy can meet with you, and discuss all these structures and which one best suits your needs.
There are several basic structure types for your organization to choose from:
No matter what business structure you choose, the San Francisco based Bay Area business lawyers of Jones & Devoy are equipped to offer practical legal solutions for your business needs.
Negotiating Contracts for Your Business
Negotiating  an important contract can be important when it encompasses either a long term commitment or an essential element of your business practice.  To make sure that your company gets a fair deal you need to know your legal options.  The attorneys at Jones & Devoy have experience in a broad range of business negotiations and are prepared to make sure that your business prospers from the contracts it enters into…

General Lawsuits and Litigation

Litigation for a business can come from many different vectors:  an unfair business practices claim, a contract dispute, employment issues, property disputes, or even possible criminal charges.  No matter what your situation, as soon as litigation becomes visible on the horizon it is almost always in your best interest to speak to a qualified attorney immediately.  The sooner we can become involved in a potential lawsuit the sooner we can make sure the strongest strategic position is taken.  The San Francisco based Bay Area attorneys of Jones & Devoy are equipped to handle your needs, and can help you whether you are trying to avoid litigation before it begins, or are knee deep in a court battle.  Contact us at any of the information listed above.
Employee Issues
Contact Us

.

Please note that use of the above form does not establish an attorney-client relationship.

Mr. Jones has an extensive background in both general litigation and family law as well as experience in various business and transactional matters…

Practicing civil litigation with an emphasis on client advocacy, Mr. Devoy is experienced in litigating a wide range of legal matters …

Best Real Estate
Lawyers in San
Francisco2016