What is Estate Planning?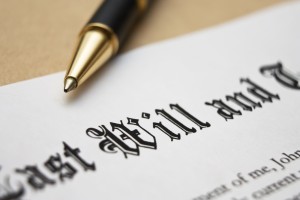 Whether you realize it or not, everyone has an estate.  If you own property, stocks, a vehicle, or simply have money in the bank, all of these items make up your estate.
During your life you want to be able to control all of your assets, and also ensure that they will be passed on to your loved ones after your death.  In order to do so, you will need to create an Estate Plan that will determine how these assets are owned during your life, and how they should be passed on to your loved ones.
A strong Estate Plan involves creating the following documents:
A Revocable Living Trust
A Will
A Durable Power of Attorney
Power of Attorney over Healthcare
What happens if you do not have an Estate Plan?
If you die without creating a will, a trust, or using other estate planning tools, then the state of California will determine who gets all of your assets.  This determination by the state may or may not be in accordance with your wishes, and may have expensive tax and fee implications for your loved ones.
Additionally, all of your assets will have to go through Probate Court, and this can be yet another additional expense, and in some cases may take over one year.
How do you create an Estate Plan?
There are three main considerations when creating an Estate Plan:
Control: the goal is to control and protect your estate during your lifetime
Beneficiary: to ensure the estate goes to the beneficiary of your choice
Cost: transfer your estate to the beneficiary at the lowest possible cost
Creating the Estate Plan that is best for you will depend on your individual situation.  Our office can help you to create a will, a trust, power of attorney for finances and power of attorney for healthcare, along with other estate planning tools.  Whatever option best suits your needs will be designed to ensure that you have maximum control and protection during your lifetime, and enable your loved ones to inherit your property with little cost.
Specifically, we can help you:
Protect your assets during your life and after your death
Avoid Probate
Provide for your healthcare
Protect your family home
Create a will
Create a Living Trust
Provide for care of minor children
Create a  power of attorney for financial and health care matters.
What Options Do I Have When Creating Power of Attorney?
Our Bay Area Attorneys can help you create or change/amend your power of attorney documents to make sure that it accurately reflects your estate planning needs.
MAKE POWER OF ATTORNEY DOCUMENTS
There are two types of Power of Attorney documents:  Power of Attorney for Healthcare also known as….., and the Durable Power of Attorney, also known as Power of Attorney for Finances.  Both are extremely important, and each is part of an overall estate plan.
POWER OF ATTORNEY FOR HEALTH
This document is used to empower another individual to make decisions for your healthcare if you are unable to do so.  It will specifically spell out certain situations in which you are unable to make decisions, and what actions you want to be taken.  However, no matter how thorough a document may be, it is always possible that an unforeseen situation may arise.  It is for this reason, that a Power of Attorney for Health Care is needed.  When an unforeseen healthcare emergency arises, your Power of Attorney will make the healthcare decision for you.  However, their power will only extend to matters involving healthcare.
POWER OF ATTORNEY FOR FINANCE
This document is used to allow another individual to exercise power over your financial assets if you are unable to do so.  Basically, if you create a power of attorney and grant that power to another, that person will have the same rights that you possess over your property.  This document is often used when one encounters poor health and is unable to make decisions about their finances.  Another common situation is when one will be traveling for an extended period and needs someone to look after their affairs – for example a deployment in military service.  Unlike the power of attorney for healthcare, this document can only be used to make decisions regarding your finances.  It can be specifically created to your individual needs and can limit the power granted or grant broad powers.
Contact the San Francisco Bay Area estate attorneys of Jones & Devoy to help give you the piece of mind that you and your loved are protected for the future.