Category Archives: Family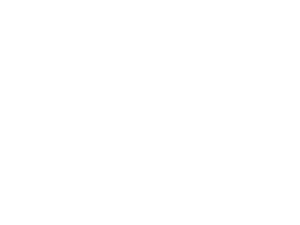 The California Family Code provides that Custody and Visitation of a child shall be ordered according to the "best interests" of that child.  "Best interests" however, is a difficult to define term.  Often, both parents will believe that it means they should be the primary parent, and, so, a judge is left to decide with only this broad guideline.
While legally speaking there is no presumption in favor of joint custody, often, judges tend to gravitate towards joint custody and equal timeshare; the idea being that spending as much time with both parents as possible is usually in the child's best interest.
This does not always mean that joint custody and equal visitation will be ordered though.  What are the considerations that result in a judge ordering sole custody or a majority timeshare to one parent? Here are just some of the many, many, considerations a court may take into account:
Circumstances where a parent has committed domestic violence.
Circumstances where the parents are separated by distance such that equal custody and visitation is impracticable.
If one parent does not have the mental or physical health to care for their child.
If one parent refuses to obey custody orders.
Lifestyle choices of a parent interfere with their ability to care for a child.
The wishes of the child (if the child is old enough).
The living environment the parent can provide to the child (though "wealth" is not considered).
The parents agree otherwise.
As you can see from just this short list, there are many considerations a judge can take into account when determining what is "best" for child.  In this way the family code is designed to give a level of flexibility to order custody and visitation based on the particular situation.
The result of the code being written in this manner is that child custody and visitation matters are extremely fact intensive: because a judge can consider so many different facts your child custody case depends on gathering up as many facts as possible and then trying to present the most powerful ones in order to convince the judge of your perspective.
The attorneys at Jones & Devoy have experience in child visitation and custody cases throughout the San Francisco Bay Area and can help you understand what are realistic goals and possible outcomes. From Oakland to San Francisco to  San Mateo to San Jose family law courts apply the law slightly differently, and, knowing the court and law is critical to the success of your case.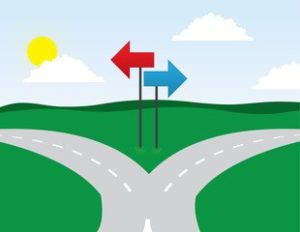 Many modern families function in today's day and age without marriage.  Legally though this creates some unique problems.  For example, what happens if a long term couple who is never married breaks up?  Often many couples own significant property together and/or have children together and so even though they were never married they find themselves facing problems typically associated with a divorce.
The answer, it turns out, is fairly complicated: the family code in California is primary structured to address marital or registered domestic partnership relationships, or, biological or adopted children, but it is not structured to deal with property division of unmarried couples.  So, if a couple is not married and has issues outside of child custody, then they have to rely on a different set of laws that were not necessarily structured with a couple breaking up in mind.
For example, if a couple is never married, owns property together, and has children then family law will govern their rights and responsibility over the children (such as child support, visitation and custody), but, general civil law will govern the division of assets.  The civil law portion that often arises for such couples as either: a Partition Action or a Marvin claim.
A partition action is a lawsuit that asks a judge to divide a piece of property if co-owners cannot agree on how to do this.  A Marvin claim is a lawsuit that asks a court to enforce agreements that arose during the relationship.  (Ie if one partner says "honey I will take care of you forever" the other partner asks for palimony).
Some actions like Marvin claims, are pretty challenging to bring, while other claims, like partition actions, have a more rote application. Whether you are trying to understand your rights or avoid a prolonged court battle, the attorneys of Jones & Devoy have experience with non-martial dissolution and can make sure that your rights are protected.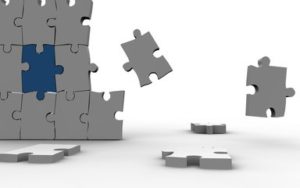 Because of the patchwork way that laws emerged for gay, lesbian and queer couples, undoing a marriage or domestic partnership can present many unique challenges.   For example, certain states like Kentucky, explicitly do not recognize unions similar to marriage such as civil unions or registered domestic partnership.
So, while the recent supreme court decisions finds an ultimate right to marry, it has not found an ultimate right to a domestic partnership or civil union.  The bizarre result of this is if you are getting divorced in Kentucky there is a chance that the judge in Kentucky will not dissolve your registered domestic partnership.
Thankfully, California has law that any party may file in the state to dissolve a registered domestic partnership or marriage if their home jurisdiction will not recognize them.  While California's progressive laws certainly reduce the number of issues that might come up in a same sex divorce or dissolution it cannot eliminate them all.
Than San Francisco based lawyers of Jones & Devoy have experience helping members of the LGBT community navigate the ever changing landscape of same sex law.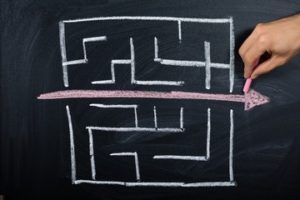 The California Legislature has taken care to streamline the Adoption Process for the unique needs of same sex couples where frequently one parent is not the biological parent of the child.  Before the amendment of the law a stepparent where one parent came into a child's life later, versus a "stepparent" who was on the birth certificate (as is typical for same sex couples) were treated at law the same.  This meant that if a gay or lesbian couple had a child together, and were both on a child's birth certificate, the court was legally required to conduct a home investigation and hold a formal hearing for the adoption.
Now, fortunately, California has streamlined the entire process so that an investigation and formal hearing are not necessarily required for confirmations of parentage.  This is good news for LGBT couples!  With the change of leadership in the White House queer couples are well served to make sure that they have lined up as many legal protections establishing that they are the lawful parents of their children.
While not every adoption case can be done without an investigation or court hearing, the attorneys at Jones & Devoy can help you tee up your case to maximize your chances of a smooth process.
In Cal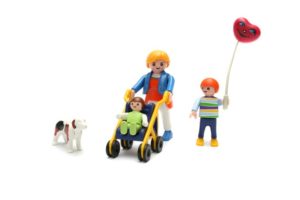 ifornia one can have at most two parents.  This means that, for most step-parent adoptions to go through, one of the biological parents' parental rights must be terminated.  There are multiple ways to terminate parental rights depending on the exact circumstances (for example whether a father is a presumed or alleged father).
California Family Code Family Code Section 7820 provides that a prospective adoptive parent may file a petition to terminate parental rights so that the adoption may take place.  A petition to terminate parental rights under 7820 can occur for multiple reasons such as: child abandonment or mental disability.  When bringing a petition of this nature however it is important to know that California courts have determined that parents whose rights are to be terminated can be given a free lawyer.  So, such petitions must be filed with care.
The complexity of terminating parental rights puts extra emphasis on the importance of properly conceiving through artificial insemination in California.  California Family Code 7613 provides for a way for a child, who is conceived through artificial insemination, to have only one parent upon birth.  This substantially shortens and simplifies the process  for a step-parent adoptions, and so, should be considered whenever possible.
From Sonoma to San Jose the San Francisco based bay area attorneys of Jones & Devoy have experience in all aspects of adoption and family law including Petitions to terminate parental rights.  They can not only help you avoid possible pit falls, but, can provide sound advice on the best way to meet problems that are already present.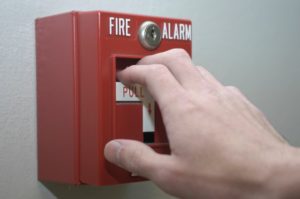 Ex Parte literally translates to "with the interests of only one party."  Legally, it is a situation where one party submits an application that requests orders from a judge on an extremely expedited basis (ie. a wait of only 25 hours instead of the usual weeks or months to get a ruling), and, sometimes that the other side not be given an opportunity to be heard on the issue.
As you can imagine, to most non-lawyers, such an application sounds pretty nice: it is fast and the other side either does not get to respond, or, has very little time to respond.  However, legally speaking, in California an Ex Parte application is much more difficult to get granted than your average motion.  This is because judges are extremely cautious about making orders when all of the facts are not before them, or, the opposing side does not have a chance to state their case.
Thus, Ex Parte orders are usually only granted in very extreme and emergency cases.  This includes cases where domestic violence or other imminent physical harm is present.  Or, cases where if immediate orders are not made then permanent and irreparable harm will be visited upon the party.   Permanent and irreparable harm means that money could not compensate someone for the loss later on down the road.  Moreover, each county in the San Francisco bay area (from Santa Clara to Alameda to Marin) has their own process on the intake when handling an Ex Parte Applications adding further difficulty to the process.
That said, Ex Parte applications may be filed in almost any kind of case, from Real Estate disputes, to medical malpractice, to family law and domestic violence actions.   The San Francisco based bay area lawyers of Jones & Devoy have experience in filing Ex Parte applications, and, can advise if one is right for your case.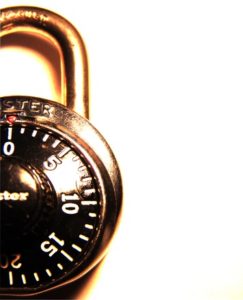 California law provides a number of ways to protect yourself from domestic violence.  The most well known method is is Domestic Violence Restraining Orders under California Family Code Section 6300.   However, its important to note that California provides a number of protections available to the victims of domestic violence beyond a stay away and non-contact orders that are designed not only to prohibited contact, but, to thwart individuals who might try and circumvent such court orders.
For example, California Election Code Sections 5166 and 5166.5 provides a series of procedures for making confidential one's name and address with the county elections voter registrar.  The idea being that, one's voting registration information (including address) is generally open to the public.  Specifically California Code Section 5166 provides that one has the ability to Petition a judge that such information be confidential.  If such an order is granted then only the California Secretary of State address is listed, and, the California Secretary of State forwards all election materials to the victim.
Given our approaching national election, it is relief to know that such laws in California are already in place to not only protect victims, but, to prevent abusers from gaining information that could be used to continue their miscreant behavior.
The attorneys at Jones & Devoy have experience in all manner of Domestic Violence matters and can assist not only in obtaining a TRO Restraining Order but can help with all other related aspects that crop up during a DV matter such as stalking, sexual assault, or other such behavior.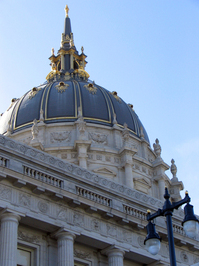 A Receiver is  a person appointed by the court in a litigation case who is usually charged with taking control of a particular asset and then carrying out the court's orders with regard to that asset.  For example, if the court orders a piece of real estate sold, and, the court is not confident that the party who owns the real estate will actually comply with the court order, then, a judge may empower a receiver to take control and sell the real property.
In California Receiver's are considered a more extreme remedy from the court, and, are only used if the more traditional methods such as a levy or writ of execution are ineffective.  This means that it can sometimes be quiet challenging to get a judge to agree that a receiver is needed in a case.  Usually Receivers are only appointed in particular kinds of cases such as:
Interim Corporate Management;
Issues with Real Property such as Rents, Profits, and Sales;
 Actualizing the terms of a judgment for Marital Dissolution;
Undoing Fraudulent Transfers;
However, if a receiver is appointed then it will usually significantly reduce the amount of time and money spent in enforcing an order or judgment.  This is because a getting a receiver appointed basically substitutes in the receiver for the hostile party to the litigation, and so, greatly reduces the logistics in getting compliance with the court order or judgment.
The San Francisco based lawyers of Jones & Devoy have experience appointing receivers and can help you with you divorce, real property division, or corporate dispute to determine if this is a good option for you case. Our attorneys practice throughout the San Francisco Bay Area including: San Francisco, Oakland, Marin, San Mateo and San Jose.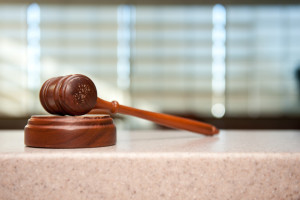 Although Family law dissolution actions are technically civil actions, and thus, governed by the California civil code it does have it's own unique code sections that slightly alter the rules of litigation.  For example, California Family Code 271 states that: "[T]he court may base an award of attorney's fees and costs on the extent to which the conduct of each party or attorney furthers or frustrates the policy of the law to promote settlement of litigation and, where possible, to reduce the cost of litigation by encouraging cooperation between the parties and attorneys."
This provision means that the court in dissolution actions has the special power to award sanctions against parties who act in a manner that increases litigation in a case.   Moreover, California courts have ruled that judges have broad authority to award sanctions under this section.  This gives family law courts additional tools to try and encourage litigants in a family law case to act within the bounds of acceptable behavior.  As a practical matter though many attorneys will attempt to use provisions like 271 as a weapon during a dissolution proceeding: frequently asking for exorbitant sanctions as either a scare tactic or to obfuscate the issues at hand.
The attorneys at Jones & Devoy are experienced in the area of family law and have both successfully been awarded sanctions under 271, and, have successfully defended frivolous 271 requests.  Our attorneys are based in San Francisco and can provide assistance throughout the greater bay area including: Oakland, San Mateo and San Jose area.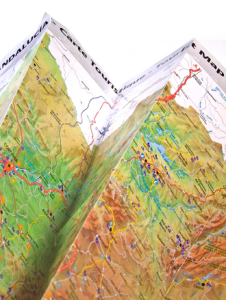 In this age of rapid and free movement between states a common issue that can occur is a divorce across several states. The question that arises in these kinds of divorces is: in which state will the divorce take place? And which state's laws will govern? This can make a huge difference as the laws between how division of property or support is ordered can be radically different.
Generally, the answer to both of these questions is that the state to lawfully acquire jurisdiction first is the appropriate forum and has their laws govern the proceeding. "Acquiring jurisdiction" usually means that a party lives in the state (a requisite period of time), is able to file for divorce first, and, is able to serve the other party their divorce paperwork first. Thus, a common occurrence is that both parties will file near simultaneously and then each will race to serve the other to acquire jurisdiction first.
The state to acquire jurisdiction first however, does not mean that all issues of controlling law are resolved. If there is a defect in the initial paperwork it can be subject to a motion to quash. Or, alternatively, the state to acquire jurisdiction first could nevertheless be inclined to use the laws of a different state when effectuating the divorce.
Multi-state divorces for same sex couples in particular tend to have an extra layer of complication. For example, although the Supreme Court has ruled that the right of same sex couples is a fundamental right to marry (and thus divorce), many states are simply not equipped to handle all aspects of gay and lesbian divorces. For example, although Kentucky is now compelled to allow gay couples to marry and divorce, the state laws do not contain any legal mechanism to dissolve domestic partnership. So even if a Kentucky court acquires jurisdiction first in a divorce there are aspects that may need to be resolved elsewhere, such as California.
The San Francisco based lawyers of Jones & Devoy have experience in multi-state divorce actions and can help you understand the best way forward in your divorce action even if it is occurring across the country.
← Older posts
Contact Us

.

Please note that use of the above form does not establish an attorney-client relationship.

Mr. Jones has an extensive background in both general litigation and family law as well as experience in various business and transactional matters…

Practicing civil litigation with an emphasis on client advocacy, Mr. Devoy is experienced in litigating a wide range of legal matters …

Best Real Estate
Lawyers in San
Francisco2016