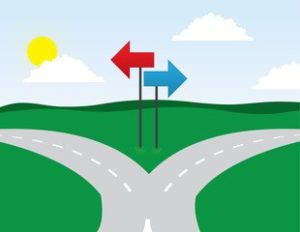 Many modern families function in today's day and age without marriage.  Legally though this creates some unique problems.  For example, what happens if a long term couple who is never married breaks up?  Often many couples own significant property together and/or have children together and so even though they were never married they find themselves facing problems typically associated with a divorce.
The answer, it turns out, is fairly complicated: the family code in California is primary structured to address marital or registered domestic partnership relationships, or, biological or adopted children, but it is not structured to deal with property division of unmarried couples.  So, if a couple is not married and has issues outside of child custody, then they have to rely on a different set of laws that were not necessarily structured with a couple breaking up in mind.
For example, if a couple is never married, owns property together, and has children then family law will govern their rights and responsibility over the children (such as child support, visitation and custody), but, general civil law will govern the division of assets.  The civil law portion that often arises for such couples as either: a Partition Action or a Marvin claim.
A partition action is a lawsuit that asks a judge to divide a piece of property if co-owners cannot agree on how to do this.  A Marvin claim is a lawsuit that asks a court to enforce agreements that arose during the relationship.  (Ie if one partner says "honey I will take care of you forever" the other partner asks for palimony).
Some actions like Marvin claims, are pretty challenging to bring, while other claims, like partition actions, have a more rote application. Whether you are trying to understand your rights or avoid a prolonged court battle, the attorneys of Jones & Devoy have experience with non-martial dissolution and can make sure that your rights are protected.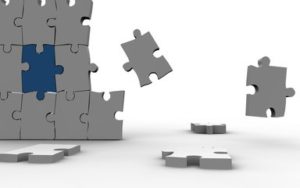 Because of the patchwork way that laws emerged for gay, lesbian and queer couples, undoing a marriage or domestic partnership can present many unique challenges.   For example, certain states like Kentucky, explicitly do not recognize unions similar to marriage such as civil unions or registered domestic partnership.
So, while the recent supreme court decisions finds an ultimate right to marry, it has not found an ultimate right to a domestic partnership or civil union.  The bizarre result of this is if you are getting divorced in Kentucky there is a chance that the judge in Kentucky will not dissolve your registered domestic partnership.
Thankfully, California has law that any party may file in the state to dissolve a registered domestic partnership or marriage if their home jurisdiction will not recognize them.  While California's progressive laws certainly reduce the number of issues that might come up in a same sex divorce or dissolution it cannot eliminate them all.
Than San Francisco based lawyers of Jones & Devoy have experience helping members of the LGBT community navigate the ever changing landscape of same sex law.
Contact Us

.

Please note that use of the above form does not establish an attorney-client relationship.

Mr. Jones has an extensive background in both general litigation and family law as well as experience in various business and transactional matters…

Practicing civil litigation with an emphasis on client advocacy, Mr. Devoy is experienced in litigating a wide range of legal matters …

Best Real Estate
Lawyers in San
Francisco2016