Category Archives: Adoption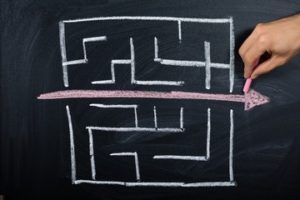 The California Legislature has taken care to streamline the Adoption Process for the unique needs of same sex couples where frequently one parent is not the biological parent of the child.  Before the amendment of the law a stepparent where one parent came into a child's life later, versus a "stepparent" who was on the birth certificate (as is typical for same sex couples) were treated at law the same.  This meant that if a gay or lesbian couple had a child together, and were both on a child's birth certificate, the court was legally required to conduct a home investigation and hold a formal hearing for the adoption.
Now, fortunately, California has streamlined the entire process so that an investigation and formal hearing are not necessarily required for confirmations of parentage.  This is good news for LGBT couples!  With the change of leadership in the White House queer couples are well served to make sure that they have lined up as many legal protections establishing that they are the lawful parents of their children.
While not every adoption case can be done without an investigation or court hearing, the attorneys at Jones & Devoy can help you tee up your case to maximize your chances of a smooth process.
In Cal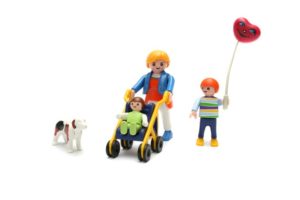 ifornia one can have at most two parents.  This means that, for most step-parent adoptions to go through, one of the biological parents' parental rights must be terminated.  There are multiple ways to terminate parental rights depending on the exact circumstances (for example whether a father is a presumed or alleged father).
California Family Code Family Code Section 7820 provides that a prospective adoptive parent may file a petition to terminate parental rights so that the adoption may take place.  A petition to terminate parental rights under 7820 can occur for multiple reasons such as: child abandonment or mental disability.  When bringing a petition of this nature however it is important to know that California courts have determined that parents whose rights are to be terminated can be given a free lawyer.  So, such petitions must be filed with care.
The complexity of terminating parental rights puts extra emphasis on the importance of properly conceiving through artificial insemination in California.  California Family Code 7613 provides for a way for a child, who is conceived through artificial insemination, to have only one parent upon birth.  This substantially shortens and simplifies the process  for a step-parent adoptions, and so, should be considered whenever possible.
From Sonoma to San Jose the San Francisco based bay area attorneys of Jones & Devoy have experience in all aspects of adoption and family law including Petitions to terminate parental rights.  They can not only help you avoid possible pit falls, but, can provide sound advice on the best way to meet problems that are already present.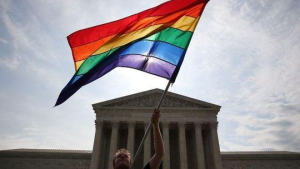 Another victory in same sex law came down this week as the U.S. Supreme Court unanimously found that Alabama' refusal to recognize same sex adoptive parents is unconstitutional!
Although the court couched the ruling in terms of the constitutional right of full faith and credit, not the inalienable rights of gay and Lesbian couples, the ruling is nonetheless a victory.
The Court found as follows: "[The Alabama court's analysis] is not consistent with this Court's controlling precedent. Where a judgment indicates on its face that it was rendered by a court of competent jurisdiction, such jurisdiction 'is to be presumed unless disproved.' There is nothing here to rebut that presumption." The Alabama court's reading, the Court added, "would comport neither with Georgia law nor with common sense."
What does this mean for you?  It means that if you are a Gay, Lesbian, or Queer couple in the San Francisco bay area and you obtain an order or decree of adoption (under the laws of California) then every other state must acknowledge the adoption as valid, even if that state itself would try and deny the adoption.  The attorneys at Jones & Devoy have experience helping  same sex couple adopt and can help you secure your rights for your family.
Child conception for lesbian couples is a multi-step process that can be fairly straightforward when done with planning and deliberation but can create very complicated situations if done in a nonchalant manner.  Like most of the legal system, statutory and case law is often a step or two behind the realties facing gay and lesbian couples.  For lesbian couples, the answer to this problem generally lies in creating redundancies within the child conception process. Usually such conception involves three steps: Pre-insemination planning, insemination, and then post-birth adoption.
For example, while almost all hospitals will now allow a second mother/stepparent to place her name on the birth certificate, this alone will not establish that the non-biological mother has parental rights or obligations over the child.  To this end, if insemination occurs incorrectly, and there is no sperm donor agreement, the biological father could very well end up being the second parent legally speaking.  Thankfully, Code sections such as Family Code Section7613 lay out a precise method for insemination to prevent such mishaps from occurring.   By understanding such laws and requirements a gay or lesbian couple can minimize the pitfalls inherent in the lagging legal system.
LGBT couples face these unique challenges when contemplating having child, and, although challenging, are not insurmountable.  The San Francisco based attorneys of Jones & Devoy have experience with same sex couples during child conception and adoption and can you and your family plan the best route.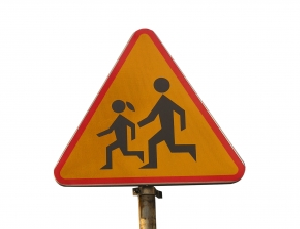 Adoption is a happy and memorable moment when a new family member legally becomes part of a loving home.  The process necessary to achieve this result can vary greatly depending on the nature and circumstances of the adoption. In California there are five different kinds of adoption:
Stepparent or domestic partner adoptions.
Inter country adoptions.
Independent adoptions
Agency adoptions; and
Adult adoptions.
Each of these kinds of adoptions has its own rules and procedures.  For example, in adult adoptions (where both the adopting parent and adoptee are eighteen or over) notice of an adoption hearing generally does not have to be given to anyone else unless there are special circumstances, such as the adoptee has a developmental disability. Other adoptions such as stepparent adoptions of a minor (where the adopting parent is married to the one of the biological parents of the child), require that the parental rights of the other biological parent be terminated before the adoption can occur.
Moreover, the adoption process can have different rules or procedures for same sex or LGBT couples.  For example, the method by which a gay or lesbian couple chooses to conceive a child can end up having profound legal consequences as to who is considered to be the natural parents of the child.  In addition, in many instances where an adoption of a child might be preferred, sometimes other alternatives, such as a guardianship, are more likely to be legally achievable goals and so should be carefully considered.
Whatever your situation understanding the law and the process surrounding the adoption you are contemplating is critical from the outset.  The San Francisco based bay area attorneys of Jones & Devoy have experience with the adoption process and can help you and your family decide which route is best for you.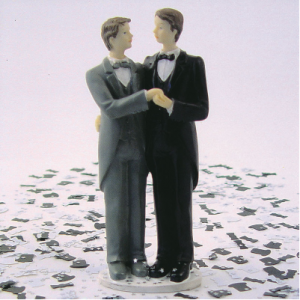 Same sex law in the past several years has gone through an influx of changes in California: from legalization of marriage, to the banning same sex marriage, to the re-legalization of same sex marriage.   Through this roller coaster of law adoption law in California has stood relatively stationary amid the fight for equality.
Fortunately, this is likely a positive outcome: since same sex couples are now afforded the same rights to marriage, on both state and federal level, gay and lesiban couples are free to use the adoption procedures that were created specifically for married individuals on both a federal and state level.
For example, one method of adoption: the step-parent adoption allows an individual to adopt his or her spouses biological child.  Previously, gay and lesbian couples would have to undertake the adoption procedure as a stepparent of a registered domestic partnership.  While this created no problems on the state level it could create problems with the federal government, as, the vehicle by which the adoption occurred is not federally recognized.  Now, however, since LGBT couples are free to wed, they may take advantage of vehicles like the stepparent adoption with greater confidence that the legal decree of adoption will be upheld and recognized by any U.S. jurisdiction.
Same sex law in California is constantly evolving.  The attorneys of Jones & Devoy have made it a point to stay updated on the changes as they occur so you can remain confident that your rights are protected.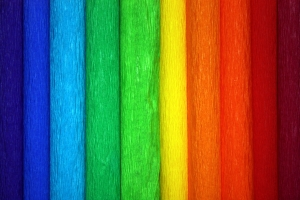 The decision in United States vs. Windsor by the U.S. Supreme Court to strike down Section Three of the Defense of Marriage Act drastically alters the domestic landscape for same-sex couples.  Besides the all important right to marry, the ruling creates important tax opportunities.
Specifically, with the striking down of DOMA many same-sex married couples are eligible for potential refunds not closed by the statute of limitations.  To this end those individuals who have state recognized same-sex marriages should determine if it pays to file amended federal tax returns to obtain refunds of open tax years before any additional years become subject to the statute of limitations.  This is because the U.S. Supreme Court ruled DOMA unconstitutional, and thus, was never legally valid from its inception.  As a consequence, gay and lesbian marriages should be able to file joint federal tax purposes retroactively to the date the marriages were recognized under state law.
This creates a time-sensitive question for those same-sex couples whose 2012 income tax returns have been extended to October 15, 2013.   The San Francisco based Bay Area Family law attorneys of Jones & Devoy make it a point of pride to stay at the forefront of same-sex law in the bay area.  If you are considering a same-sex or LGBT family law issue our attorneys offer a complementary consultation.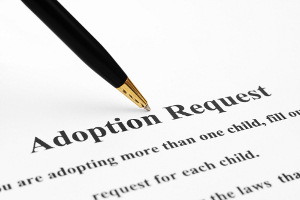 In California their are generally five kind of adoptions.  Of the five kinds of adoptions, adult adoptions occupy an unusual place in the law.  An adult adoption occurs when when one adult seeks to adopt a person younger than themselves who is also of the age of majority (ie. over the age of 18).  Adult adoption occupy a unique place in adoption law because many of the problems and concerns a judge might have in other adoptions do not occur in adult adoptions.  For example, in all other adoptions, because a child is being adopted, there are multiple judicial safeguards in place to make sure that the interests of the child is protected.  In an adult adoption, however, such safeguards are not necessary because an adult is able to make their own informed decision.  Thus, many of the procedural steps, such as a court investigation, rarely occur in adult adoption cases.
By the same token though, adult adoptions have other complications that are not usually present in a adoption of a child.  For example, in adult adoptions notice and consent of a the spouse of the adoptee may be necessary.  This is because a spouse's inheritance rights may be effected by an adoption.  Thus adult adoption Petitions will often include declarations from the husband, wife, or registered domestic partner of the adult that is going to be adopted.  The end result is that adult adoptions are both simultaneously more and less complicated.
The San Francisco based bay area attorneys of Jones & Devoy have experience in the various kinds of California adoptions.  Through careful planning our attorneys can help you by spending time today to avoid problems tomorrow.
Contact Us

.

Please note that use of the above form does not establish an attorney-client relationship.

Mr. Jones has an extensive background in both general litigation and family law as well as experience in various business and transactional matters…

Practicing civil litigation with an emphasis on client advocacy, Mr. Devoy is experienced in litigating a wide range of legal matters …

Best Real Estate
Lawyers in San
Francisco2016