Category Archives: Medical Malpractice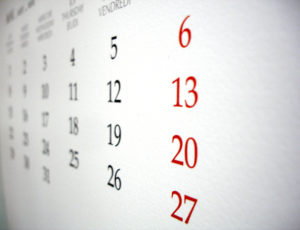 If you are served with a lawsuit, and, then you or your attorney fail to respond then the other side is likely to take a default against you. Once a default is entered a party is unable to make any kind of appearance to contest a case on the merits.  Thus, it is critically important to never let a default get taken against you.
If, for some reason, a default is entered against you, there is a motion that can sometimes set aside the default.  Specifically, Motions to set aside a judgement in California are brought under California code of Civil Procedure 473.  473 provides that a default may (not shall) be set aside if you can demonstrate that the default was taken because of: mistake, inadvertence, surprise, or excusable neglect.
Really what these boil down to is a legitimate reason why an answer was not filed:  your lawyer was hit by a train and was in the hospital.  The copy of the lawsuit that was served was illegible, so, you could not actually tell where you had to file your response.  Generally, "I forgot" is not a valid excuse.
Needless to say it is far, far, better to have to avoid trying to fill one of these kinds of requirements, than to have to spend the time money, and extra effort to file such a motion. Thus, the bottom line is that when you receive notice form a lawsuit.  Reach out to an attorney immediately.  Ask that attorney when you need to respond by, mark this date on your own calendar, and make sure a response is filed by the appropriate day.
The San Francisco based bay area attorneys of Jones & Devoy provide experienced attorneys who can help make sure that you avoid pitfalls before they happen, or, if such a disaster has already occurred, they will provide practical advice on how to approach the problem.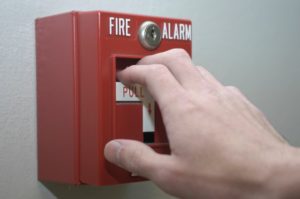 Ex Parte literally translates to "with the interests of only one party."  Legally, it is a situation where one party submits an application that requests orders from a judge on an extremely expedited basis (ie. a wait of only 25 hours instead of the usual weeks or months to get a ruling), and, sometimes that the other side not be given an opportunity to be heard on the issue.
As you can imagine, to most non-lawyers, such an application sounds pretty nice: it is fast and the other side either does not get to respond, or, has very little time to respond.  However, legally speaking, in California an Ex Parte application is much more difficult to get granted than your average motion.  This is because judges are extremely cautious about making orders when all of the facts are not before them, or, the opposing side does not have a chance to state their case.
Thus, Ex Parte orders are usually only granted in very extreme and emergency cases.  This includes cases where domestic violence or other imminent physical harm is present.  Or, cases where if immediate orders are not made then permanent and irreparable harm will be visited upon the party.   Permanent and irreparable harm means that money could not compensate someone for the loss later on down the road.  Moreover, each county in the San Francisco bay area (from Santa Clara to Alameda to Marin) has their own process on the intake when handling an Ex Parte Applications adding further difficulty to the process.
That said, Ex Parte applications may be filed in almost any kind of case, from Real Estate disputes, to medical malpractice, to family law and domestic violence actions.   The San Francisco based bay area lawyers of Jones & Devoy have experience in filing Ex Parte applications, and, can advise if one is right for your case.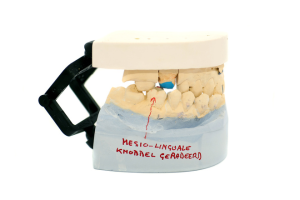 Dental Malpractice actions in California and the San Francisco Bay Area are a subset of medical malpractice law.  Specifically, a dental malpractice action is bringing a lawsuit against a dentist, orthodontist, periodontist, or other oral surgeon for practicing dental care in a negligent manner.
In California "negligence" means that the dentist, periodontist, or other medical provider performed their care below the generally accepted standard in the surrounding area.  So, for example, if one was bringing a lawsuit in San Mateo or San Francisco, the standard as to whether malpractice was committed would be by comparing the dental work that was performed (or not performed) with what other dentists in northern California would do.  This means that it is usually not very helpful to have the opinion of a dentist in Florida when bringing a lawsuit in the San Francisco or greater bay area (Oakland, Contra Costa, San Mateo, Marin, San Mateo, or San Jose).
Furthermore, in California it has been determined that in order to bring a lawsuit and sue a dentist, a plaintiff is required to have an expert who will say (to reasonable degree of medical certainty) that there was negligence.  The bottom line is that because dental malpractice actions are grouped in with regular medical malpractice they are subject to all of the laws and regulations that exist in medical malpractice cases.
Thus, it is always a good idea to consult with an attorney/lawyer before commencing a medical malpractice action against a dentist, periodontist etc.  The San Francisco based bay area attorneys of Jones & Devoy have experience with Dental Malpractice actions in California and can help you determine if you have a case and if it is best to bring an action.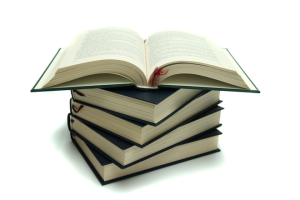 Bringing a lawsuit against a medical doctor, dentist, or other provider in the form of a medical malpractice lawsuit in California has many technical requirements that differ from a traditional lawsuit.
For example, if you filed a medical malpractice lawsuit in San Francisco, or anywhere else in the bay area, you would at some point in the case need to present an expert witness (another doctor, dentist, surgeon or other medical professional) who will testify that there was medical malpractice in your case.  This is very different from say a car accident case where there is no legal requirement to present an expert witness that the accident occurred because of negligence.  The legal reason behind this requirement is that it is assumed that what constitutes "medical malpractice" or "med mal" is beyond the knowledge of your average juror, but, what constitutes ordinary negligence, like driving a car negligently, is something the average juror knows about.
The end result of this rule however, is that if you do not have a expert witness in the form of a doctor, surgeon, dentist, or other medical professional, who is prepared to testify that there was medical malpractice, your case likely will be in trouble.   This rule applies anywhere in California from Oakland San Mateo and San Francisco all they way to Redding and San Diego.
Thus, it is critical to have a lawyer/attorney that is experienced in this area of law and can help you with your medical malpractice action and avoid the technicalities that can get your case dismissed.  The San Francisco based Bay Area attorneys of Jones & Devoy have experience in medical malpractice actions and can help you make sure your case is properly prepared to hit the ground running.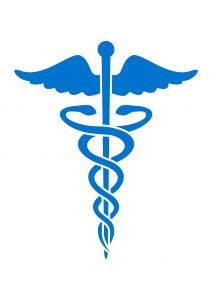 In California there are a series of legal hurdles in place that must be met before you can file a medical malpractice action against professionals such as a surgeon, doctor, dentist, or other medical profession.
For example, California Code of Civil Procedure 364 states that: "No action based upon the care provider's professional negligence may be commenced unless the defendant has given at least 90 days' notice of the intention to commence the action."
What this means practically speaking is that you must write your doctor, surgeon, dentist, orthopedist, pediatrician, or other medical professional a letter 90 days before you bring a lawsuit against them for malpractice.  This is fundamentally different than any other lawsuit in California.  If you get hit by a car by a drunk driver you can go to court the next day and file a lawsuit.  But if your surgeon cuts off the wrong arm during surgery you need to write him a letter that explains that you intend to sue him/her for cutting off the wrong arm in 90 days.
Legal hoops like this have been put in place by the medical insurance industry to discourage lawsuits against hospitals and medical providers.  The attorneys of Jones & Devoy have experience in bringing medical malpractice actions and can help you navigate the law in California to achieve optimal results.  If you have been harmed by the malpractice of your doctor, dentist, prosthodontist, surgeon, EMT, or any other medical professional, contact the lawyers of Jones & Devoy today.
Contact Us

.

Please note that use of the above form does not establish an attorney-client relationship.

Mr. Jones has an extensive background in both general litigation and family law as well as experience in various business and transactional matters…

Practicing civil litigation with an emphasis on client advocacy, Mr. Devoy is experienced in litigating a wide range of legal matters …

Best Real Estate
Lawyers in San
Francisco2016