Category Archives: Internet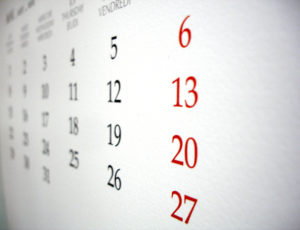 If you are served with a lawsuit, and, then you or your attorney fail to respond then the other side is likely to take a default against you. Once a default is entered a party is unable to make any kind of appearance to contest a case on the merits.  Thus, it is critically important to never let a default get taken against you.
If, for some reason, a default is entered against you, there is a motion that can sometimes set aside the default.  Specifically, Motions to set aside a judgement in California are brought under California code of Civil Procedure 473.  473 provides that a default may (not shall) be set aside if you can demonstrate that the default was taken because of: mistake, inadvertence, surprise, or excusable neglect.
Really what these boil down to is a legitimate reason why an answer was not filed:  your lawyer was hit by a train and was in the hospital.  The copy of the lawsuit that was served was illegible, so, you could not actually tell where you had to file your response.  Generally, "I forgot" is not a valid excuse.
Needless to say it is far, far, better to have to avoid trying to fill one of these kinds of requirements, than to have to spend the time money, and extra effort to file such a motion. Thus, the bottom line is that when you receive notice form a lawsuit.  Reach out to an attorney immediately.  Ask that attorney when you need to respond by, mark this date on your own calendar, and make sure a response is filed by the appropriate day.
The San Francisco based bay area attorneys of Jones & Devoy provide experienced attorneys who can help make sure that you avoid pitfalls before they happen, or, if such a disaster has already occurred, they will provide practical advice on how to approach the problem.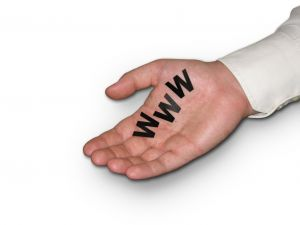 Launching a web page can be fun, exciting, and profitable; however, if not performed correctly, there could be a variety of legal problems facing the new web page.  This article will focus on three easy ways to avoid legal problems when launching or creating a new web site.
1. Intellectual Property Issues (Copyrights and Trademarks)
The ease at which a new web site can be created allows for unintentional trademark and copyright infringements.  Basically, when creating a new web page, you must ensure that the website url does not belong to another company and that your name is sufficiently different from an existing company.  In addition, when adding content to your new web site, you cannot use work, words, or pictures from existing web site by virtue of copy/paste.  If you do, you may be infringing on the intellectual property rights of another.
2.  Defamation and Free Speech
This area of concern is one of the most highly controversial areas of Internet law.  If you are the web site owner, you can legally allow third parties to post nearly any written content on your website.  If, as the owner, you do not censor or participate in the posting, you are not responsible for the accuracy of any statement, and federal law prohibits lawsuits against the web site.  However, to play it safe, you should include a disclaimer, which leads to the final point of discussion.
3.  Website Disclaimers and Policies
Almost all web sites have a variety of disclaimers and/or policies somewhere on the web page.  Usually these notices are found in the footer and are often not read by a web site user.  However, many courts have ruled that posting these notices on the web site creates a binding contract between the web site and the web site user.  This can be both good and bad for the web site user.  Accordingly, it is always wise to consult an attorney before placing any legal disclaimers or policies on your new web site.
Contact the San Francisco Bay Area Law Firm of Jones & Devoy for a free consultation to discuss your new web site with one of our Internet Law Attorneys.
Contact Us

.

Please note that use of the above form does not establish an attorney-client relationship.

Mr. Jones has an extensive background in both general litigation and family law as well as experience in various business and transactional matters…

Practicing civil litigation with an emphasis on client advocacy, Mr. Devoy is experienced in litigating a wide range of legal matters …

Best Real Estate
Lawyers in San
Francisco2016