Category Archives: Business and Corporations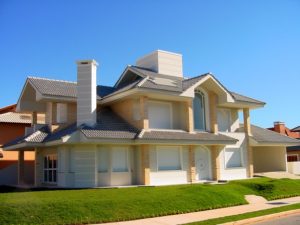 Tenancy in Common Agreements (also known as a TIC Agreement) are agreements between co-owners of real property.  Although co-owners always begin a purchase with the best of intentions, unfortunately disputes between co-owners occur.  Without an agreement co-owners of real estate are forced to go through an action called a "Partition Action."  Partition Actions are a special kind of court proceeding specially designed to divide up real property as between co-owners.
While it is fortuitous that a special kind of action exists, like any court action, the process is long and arduous.  Having a well worded agreement then is essential to avoid a lengthy court battle.  Often an Tenancy in Common Agreement will attempt to not only preemptively determine the rights or parties, but, will also provide a procedure if an disagreement arises.  Often this involves an agreement to mediate or arbitrate so that the parties are not stuck with the long wait times associated with court battles.
Generally these agreements should be negotiated and discussed before the purchase of a piece of Real Property.  The idea being that if the parties cannot agree on the governing of piece of real property then it is advantageous for the parties to have an opportunity to cancel the purchase.
While a TIC Agreement requires an additional initial investment, often the amount of headache it can save down the road far, far outweighs the up front cost. The San Francisco based real estate attorneys can assist with preparing or reviewing a TIC Agreement to make sure your rights are protected.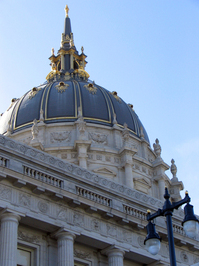 A Receiver is  a person appointed by the court in a litigation case who is usually charged with taking control of a particular asset and then carrying out the court's orders with regard to that asset.  For example, if the court orders a piece of real estate sold, and, the court is not confident that the party who owns the real estate will actually comply with the court order, then, a judge may empower a receiver to take control and sell the real property.
In California Receiver's are considered a more extreme remedy from the court, and, are only used if the more traditional methods such as a levy or writ of execution are ineffective.  This means that it can sometimes be quiet challenging to get a judge to agree that a receiver is needed in a case.  Usually Receivers are only appointed in particular kinds of cases such as:
Interim Corporate Management;
Issues with Real Property such as Rents, Profits, and Sales;
 Actualizing the terms of a judgment for Marital Dissolution;
Undoing Fraudulent Transfers;
However, if a receiver is appointed then it will usually significantly reduce the amount of time and money spent in enforcing an order or judgment.  This is because a getting a receiver appointed basically substitutes in the receiver for the hostile party to the litigation, and so, greatly reduces the logistics in getting compliance with the court order or judgment.
The San Francisco based lawyers of Jones & Devoy have experience appointing receivers and can help you with you divorce, real property division, or corporate dispute to determine if this is a good option for you case. Our attorneys practice throughout the San Francisco Bay Area including: San Francisco, Oakland, Marin, San Mateo and San Jose.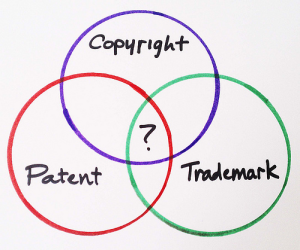 Many business want to protect their intellectual property.  One of the most important pieces of intellectual property is a business name and logo.  The best way to protect your business name and/or logo is with a trademark.  A trademark is a legal document that gives your business ownership of your name and logo and generally can prevent others from using it without your permission.  There are exceptions, but a trademark is still the best available legal tool to protect your business name and logo.
A copyright is a tool used to protect to your legal righte to distribute work that you have originally created.  The most common example of a copyright is a written work such as a book.  However, copyrights are applicable to any form of an idea that is substantive in value.
To determine if a copyright or trademark is best for your business, contact us today.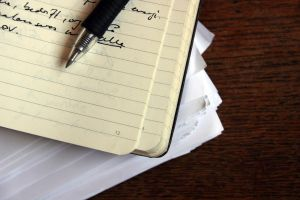 Alexander Jones, partner and founding member of Jones & Devoy LLP was interviewed by the local California Legal Magazine: San Francisco Attorney, regarding the benefits of forming a partnership. A pdf is available for download here: forming-a-partnership. It is also available online at: http://www.sfbar.org/sfam_archives/index.aspx  (Click Winter 2013 issue.)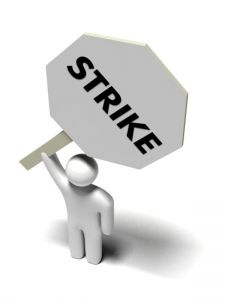 Disputes between employers and employees are common in California.  More accurately, disputes between ex-employers and ex-employees are the norm.  In California, these disputes go to one of two places.  A lawsuit can be filed in California Superior Court by either the employee or employer, or an employee can file a claim with the California Department of Labor.
Many employees choose to file a claim with the Department of Labor, under the assumption that it is more favorable, cheaper, and faster.  While it is true that it is cheap and fast, it is not necessarily more favorable.  The employee still has the burden of proof to establish their case, and often the employer is represented by counsel, and the employee is self represented.  In addition, no matter what the result, a decision by the Department of Labor can be appealed to the Superior Court by the losing party.  Therefore, some employees reason that the Superior Court is the ultimate decider of these issues and go to the court first.
Cases filed in court are generally more expensive because they must follow the formal rules of evidence, and most often both sides are represented by legal counsel and thus must pay attorney fees.  In addition, the cases move slower.
To determine if a California employer-employee dispute should be filed with the California Department of Labor or in California Superior Court, contact us today, and discuss your case with one of our employment lawyers at our San Francisco office.
Setting up a restaurant in any city is a difficult endeavor as it requires aligning various logistical and legal components in a timely fashion.  San Francisco, which is known for its cumbersome regulatory schemes, poses a special level of difficulty for those attempting to establish a restaurant.  For example, setting up a restaurant in San Francisco will  likely require registration of your business with at least eight different regulatory bodies.  This amount can be increased based on the specifics of location or a restaurant.  For example, establishing a restaurant on a pier will bring the Port Authority into the picture and require clearance from their office.
The number of agencies involved can also pose logistical problems in that different agencies will require that certain external steps be taken before clearance is granted.  For example, the San Francisco Health department requires that one have a seller's permit before granting a Food Permit.  A seller's permit in turn requires a separate application to a different agency.  These city requirements are entirely independent of the other legal and quasi-legal logistics that need to be undertaken such as signing a lease, developing employee contracts, obtaining insurance, setting up your POS with a merchant service, etc. The end result is that in order to properly set up a restaurant (ie.  one that will not be fined or shut down) one needs to materialize multiple legal and logistical mechanisms simultaneously and in working order.
The experienced business attorneys of Jones & Devoy can help your new business through this process.  By investing funds today in a sound logistical and legal structure you can save costs and headaches tomorrow.  Our San Francisco based Attorney's can offer a free consultation to see what practical legal solutions we can offer to your business.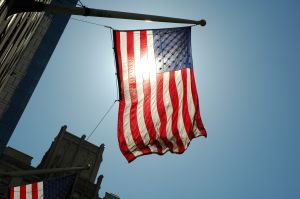 The state of California and the federal government offer numerous benefits to Veteran Owned Businesses, and additionally benefits to business owned by Disabled Veterans.  These benefits primarily come in the form of preferences when it comes to awarding state and federal contracts.
There are several steps that most occur to qualify as a Veteran Owned Business or Disabled Veteran Owned Business.  First, there must be a business in existence.  The easiest way to do this is to create a Limited Liability Company (LLC) or a similar structure.  Once this is done, the veteran must own at least 51% of the business.  If the business is going to qualify as a Disabled Veteran Owned Business, then the veteran must register the business with the California Department of General Services.   If the veteran is approved as a Disabled Veteran Owned Business, then the business will get a state preference whereby 3% of state contracts shall be awarded to Disabled Veteran Owned Businesses in accordance with Public Contract Code section 10115.
There are numerous advantages for a Veteran Owned Business and additionally advantages for a Disabled Veteran Owned Business.  The California Law Firm of Jones & Devoy is experienced in dealing with a variety of veterans issues, and can you create a Veteran Owned Business or qualify an existing business as a Veteran Owned Business or Disabled Veteran Owned Business.  Contact us for a complimentary phone or office consultation with our attorneys to discuss your Veteran Owned Business or Disabled Veteran Owned Business.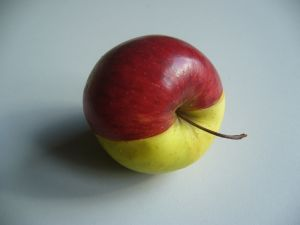 Once you have created stock in your start-up and have assigned it a par value, the next step is to determine who gets the stock.  Generally speaking, there are three classes of individuals who will receive stock in the start-up:  Founders, key employees, and investors.  The category of investors is somewhat complicated as there are many different types of investors and different stock option compensation packages, so this article will only focus on stock grants to founders and key employees of the start-up.
As discussed in the previous entry, most start-ups choose to create 10 million shares of common stock.  It is important to note that not all of this stock will be distributed to the start-up Founders, key employees, and investors.  The stock that is kept in reserved is generally considered to be in a stock option pool.  Another way to think of this is as a savings account containing stock.  If at any time in the future, the stock is needed, it can easily be distributed.
Founders of the start-up often represent the Board of Directors, and as such it is wise to grant the Founders an amount of stock that will create a majority interesting.  The amount of stock given to key employees various by each employee and is at the discretion of the Board of Directors.
Finally, when granting stock in the start-up it is also reccomended that Founders and key employees are not given all of their stock at once.  Instead, they earn it over the course of about four years.  This helps to ensure everyone remains with the start-up during its growth, and provides protection to the start-up in case a Founder leaves soon after incorporating.
To learn more about stock creation for your start-up, contact our San Francisco Bay Area Start-Up Attorneys.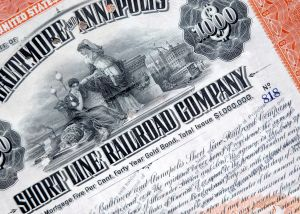 Many start-ups and new corporations are interested in creating stock.  In fact, many prospective employees will base their salary on stock options when deciding to work for a start-up.  Therefore, it is very important to create the right kind of stock plan.  While there are many classes of stock, this article will focus only a simple creation of common stock.
The first thing to do when creating stock in the new start-up is to determine the amount of shares that will be authorized.  Once determined this amount must be stated in the articles of incorporation.  While there is no minimum or maximum amount of stock , the corporation will be taxed on the amount of authorized shares, so the number cannot be too high.  Most start-ups choose to create 10 million shares of common stock.  This number is easily dividable amongst many founders, and allows employees and prospective investors to purchase large quantities.
Next, the value of the stock must be determined.  As mentioned above, this value and the amount of authorized shares will determine the corporate tax.  The minimum that a stock can be sold is called the "par value."  Accordingly, all the 10 million shares will have a par value, and the par value must be the same for each of the authorized shares created.  Most start-ups choose to have their par value at fractions of a dollar.  Some are as low as $0.00001 par value.  If this is your par value, then 10 million shares would cost $100.00 to purchase.  As time goes by and the start-up is more successful, shares created in the future will have a greater par value.
The next step is to determine how to divide up the stock between the founders, employees, and future investors.  This step will be covered in a future article.
To learn more about stock creation for your start-up contact our Business Law Attorneys at our San Francisco Bay Area Business Law Firm for a free consultation.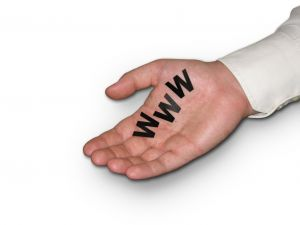 Launching a web page can be fun, exciting, and profitable; however, if not performed correctly, there could be a variety of legal problems facing the new web page.  This article will focus on three easy ways to avoid legal problems when launching or creating a new web site.
1. Intellectual Property Issues (Copyrights and Trademarks)
The ease at which a new web site can be created allows for unintentional trademark and copyright infringements.  Basically, when creating a new web page, you must ensure that the website url does not belong to another company and that your name is sufficiently different from an existing company.  In addition, when adding content to your new web site, you cannot use work, words, or pictures from existing web site by virtue of copy/paste.  If you do, you may be infringing on the intellectual property rights of another.
2.  Defamation and Free Speech
This area of concern is one of the most highly controversial areas of Internet law.  If you are the web site owner, you can legally allow third parties to post nearly any written content on your website.  If, as the owner, you do not censor or participate in the posting, you are not responsible for the accuracy of any statement, and federal law prohibits lawsuits against the web site.  However, to play it safe, you should include a disclaimer, which leads to the final point of discussion.
3.  Website Disclaimers and Policies
Almost all web sites have a variety of disclaimers and/or policies somewhere on the web page.  Usually these notices are found in the footer and are often not read by a web site user.  However, many courts have ruled that posting these notices on the web site creates a binding contract between the web site and the web site user.  This can be both good and bad for the web site user.  Accordingly, it is always wise to consult an attorney before placing any legal disclaimers or policies on your new web site.
Contact the San Francisco Bay Area Law Firm of Jones & Devoy for a free consultation to discuss your new web site with one of our Internet Law Attorneys.
← Older posts
Contact Us

.

Please note that use of the above form does not establish an attorney-client relationship.

Mr. Jones has an extensive background in both general litigation and family law as well as experience in various business and transactional matters…

Practicing civil litigation with an emphasis on client advocacy, Mr. Devoy is experienced in litigating a wide range of legal matters …

Best Real Estate
Lawyers in San
Francisco2016