Category Archives: Real Estate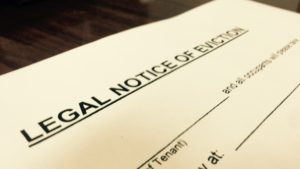 San Francisco has very strong rent control protections that generally favor tenants over landlords.  Among those protections are that landlords are precluded from evicting a tenant without a very specific reason.  These are broadly known as "just causes" for eviction.  Among the just causes for eviction there is another sub category of evictions called "no fault" evictions.  No fault evictions are when a landlord evicts a tenant for a reason that has nothing to do with behavior of the tenant.
These no fault evictions then are subject to even further scrutiny because landlords in San Francisco so often resort to them in order to reclaim possession of there property.  One of the more popular no fault evictions is the Owner Move Eviction (aka an "OMI") which is listed under San Francisco Administrative Code § 37(a)(8).
Typically these move ins occur when the landlord or a close relative are going to move into the unit from which the tenant(s) are to be displaced.  However, even this "no fault" move in has restrictions.  For example, an owner who is going to move in pursuant to an OMI which results in the displacement of tenant with school age children cannot displace the tenants during the San Francisco Unified School District school year.  However, this exception also has an exception: if the displaced tenants and school children are being replaced by a relative who is also school age then the move in during the school year is allowed.
In addition to these exceptions, and exceptions to exceptions, OMI actions also require that the landlord to pay relocation fees.  Each year these fees increase, but as of this posting each tenant is entitled to ~$6,000.  (Though these fees are capped and subject to additional add-ons if the tenants have children or are disabled).  Paying a tenant the wrong amount or trying to evict them one of the exceptions apply can ruin the entire eviction process and may force the landlord to start all over.
Recently, these requirements were made even more byzantine and difficult on landlords in San Francisco beginning in 2018: additional reporting procedures to the rent board over a period of years were instituted.  Failure to follow these reporting requirements and update the San Francisco Rent Board result in ever increasing fines!
The bottom line is that if you are contemplating evicting a tenant (especially through a no fault eviction) retaining a lawyer is essential to navigating the myriad of pitfalls that counties like San Francisco have erected.
The attorneys of Jones & Devoy have experience with the San Francisco rent ordinance and can help you construct the most practical plan to move forward.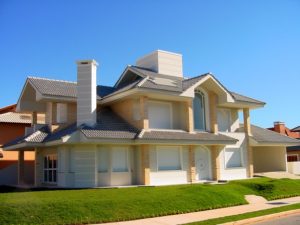 Tenancy in Common Agreements (also known as a TIC Agreement) are agreements between co-owners of real property.  Although co-owners always begin a purchase with the best of intentions, unfortunately disputes between co-owners occur.  Without an agreement co-owners of real estate are forced to go through an action called a "Partition Action."  Partition Actions are a special kind of court proceeding specially designed to divide up real property as between co-owners.
While it is fortuitous that a special kind of action exists, like any court action, the process is long and arduous.  Having a well worded agreement then is essential to avoid a lengthy court battle.  Often an Tenancy in Common Agreement will attempt to not only preemptively determine the rights or parties, but, will also provide a procedure if an disagreement arises.  Often this involves an agreement to mediate or arbitrate so that the parties are not stuck with the long wait times associated with court battles.
Generally these agreements should be negotiated and discussed before the purchase of a piece of Real Property.  The idea being that if the parties cannot agree on the governing of piece of real property then it is advantageous for the parties to have an opportunity to cancel the purchase.
While a TIC Agreement requires an additional initial investment, often the amount of headache it can save down the road far, far outweighs the up front cost. The San Francisco based real estate attorneys can assist with preparing or reviewing a TIC Agreement to make sure your rights are protected.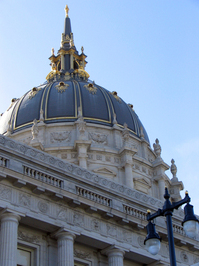 A Receiver is  a person appointed by the court in a litigation case who is usually charged with taking control of a particular asset and then carrying out the court's orders with regard to that asset.  For example, if the court orders a piece of real estate sold, and, the court is not confident that the party who owns the real estate will actually comply with the court order, then, a judge may empower a receiver to take control and sell the real property.
In California Receiver's are considered a more extreme remedy from the court, and, are only used if the more traditional methods such as a levy or writ of execution are ineffective.  This means that it can sometimes be quiet challenging to get a judge to agree that a receiver is needed in a case.  Usually Receivers are only appointed in particular kinds of cases such as:
Interim Corporate Management;
Issues with Real Property such as Rents, Profits, and Sales;
 Actualizing the terms of a judgment for Marital Dissolution;
Undoing Fraudulent Transfers;
However, if a receiver is appointed then it will usually significantly reduce the amount of time and money spent in enforcing an order or judgment.  This is because a getting a receiver appointed basically substitutes in the receiver for the hostile party to the litigation, and so, greatly reduces the logistics in getting compliance with the court order or judgment.
The San Francisco based lawyers of Jones & Devoy have experience appointing receivers and can help you with you divorce, real property division, or corporate dispute to determine if this is a good option for you case. Our attorneys practice throughout the San Francisco Bay Area including: San Francisco, Oakland, Marin, San Mateo and San Jose.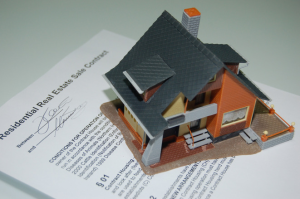 If two or more people own a piece of real property (real estate) and cannot agree on how to divide the property, then the legal remedy is what is known as a partition action.  A partition action is a lawsuit between co-owners of real property, that seeks an judgment determining each co-owners interest and then ordering that the property either sold physically divided in proportion to the interest.
Generally speaking, every step in the sales/division process is subject to Court supervision.  Because most judges prefer not to deal with such minutiae they will usually appoint one or more "Referees" and will give them detailed instructions on how to divide or sell the house, condo, or other real property at issue.
Although the Referee(s) will usually be in charge of most aspects of the sale or division process, they will often rely on other outside experts.  For example, many referees will typically consult with a broker before setting a sale price.  The reason for this is that the parties can try and challenge the referee's actions, and, by consulting with such experts, they help insure that their decisions will not be overturned by the judge.
If this process sounds overly complicated and stilted it's because it is.  Whats more the parties typically have to pay for costs like the referee, so, it is usually in the co-owner's best interest to work out a deal outside of court.   If you own a piece of property with a hostile or absent co-owner the San Francisco attorneys of Jones & Devoy have experience in navigating division of such property in and out of court and can help guide your case to practical solution.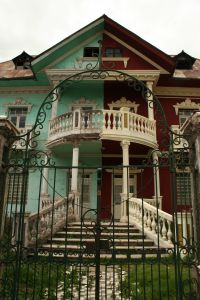 Tenant in Common Agreements also know as "TIC Agreements" are agreements where several different people all purchase a piece or property what has been zoned and designated as a single unit.  These agreements are generally done in very expensive areas like San Francisco where the costs of owning a home or real estate all on your own may not be practical.  These agreements can be very useful in sharing the burden of an expensive units and making neighborhoods with good school districts more accessible.
However, if a dispute arises between the individuals who have entered in a TIC agreement the consequences can be very severe.  Most commonly every member of the TIC contract will be on the mortgage (with the idea being that each member shall pay a portion of the mortgage for the property).  One of the most common disagreements that occurs is when one of the co-owners either refuses or is no longer able to pay their share of the mortgage.  This then places a larger burden on the other members of the Tenant in Common Agreement, a burden that they cannot always bear.
When such disputes happen it is important to have a carefully crafted TIC agreement that governs what will happen to the real estate.  This agreement will operate under contract law and will be the ground rules for how disputes are resolved between all of the co-owners/TIC members.
If you are considering entering into a TIC agreement the San Francisco based attorneys at Jones & Devoy can provide practical legal advice to make sure that your interests are being protected.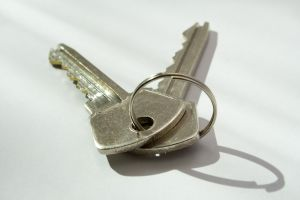 Probably one of the most complicated area of the law occurs when multiple owners of a single piece of real estate get into a dispute over who owns the real estate.  Very often a natural consequence of such a dispute is that one (or all of) the owners will claim that they are the rightful owner and that they alone should be entitled to the property.  This in turn can result in multiple lawsuits being filed: One to evict the other owners as "tenants" and another to settle who actually owns the property.
Legally two such cases can exist side by side, however,  such dual proceedings can however create a host of unique issues.  For example, eviction proceedings have special rules that shorten timelines.  This can have the practical effect of one case rocketing forward while the other stalls under the normal rules of California Civil Procedure.
Additionally, there are many motions that can be made to counteract dual proceedings such as motions to consolidate of enjoin all matters into one action.  Such motions must be made with strict understanding of timing and filings requirements for BOTH proceedings.  If you are concerned about your legal rights regarding property you own the real estate attorneys of Jones & Devoy have experience with dual proceeding and can help you understand the complicated issues that occur around owner evictions.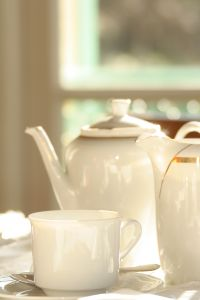 AirBnB, VRBO and HomeAway. All of these sites have one thing in common: they let homeowners rent out their home or residence to tourists on a short term basis such as a bed and breakfast or vacation rental. They also, present unique legal problems to San Francisco homeowners or landlords who live in counties that closely regulate their housing markets.
For instance, the city and county of San Francisco closely regulates rent control as well as non-conforming uses of structures.  To this end San Francisco Administrative code 41a.5 makes it "unlawful for any owner to offer an apartment unit for rent for tourist or transient use."  Further, the fines for using a building unlawfully as Bed and Breakfast or B&B are fairly harsh.  However, depending on the zoning, it is possible for San Francisco land owners to apply for a conditional use permit allowing them to turn their residence into a bed and breakfast.  Unfortunately this process tends to be lengthy, and, can cost over $1,000 for the application alone, thus, a careful weighing of options is always prudent before beginning the filing process.
The bottom line is this: in counties like San Francisco with fairly a complicated administrative code, caution should be your watchword and the best approach when considering alternate uses of property; whether you are leasing a residence as rental property to tenants or using it as the occasional B&B, careful planning and a modest investment in an attorney now can avoid a significant legal problem an attorney fees down the road.  The San Francisco based attorneys at Jones & Devoy LLP have experience regarding residential regulation in counties throughout the bay area and offer free consultations to explore your legal options risk free.
Contact Us

.

Please note that use of the above form does not establish an attorney-client relationship.

Mr. Jones has an extensive background in both general litigation and family law as well as experience in various business and transactional matters…

Practicing civil litigation with an emphasis on client advocacy, Mr. Devoy is experienced in litigating a wide range of legal matters …

Best Real Estate
Lawyers in San
Francisco2016