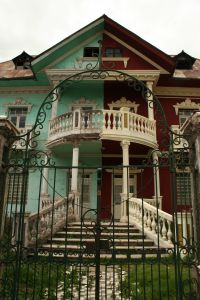 Tenant in Common Agreements also know as "TIC Agreements" are agreements where several different people all purchase a piece or property what has been zoned and designated as a single unit.  These agreements are generally done in very expensive areas like San Francisco where the costs of owning a home or real estate all on your own may not be practical.  These agreements can be very useful in sharing the burden of an expensive units and making neighborhoods with good school districts more accessible.
However, if a dispute arises between the individuals who have entered in a TIC agreement the consequences can be very severe.  Most commonly every member of the TIC contract will be on the mortgage (with the idea being that each member shall pay a portion of the mortgage for the property).  One of the most common disagreements that occurs is when one of the co-owners either refuses or is no longer able to pay their share of the mortgage.  This then places a larger burden on the other members of the Tenant in Common Agreement, a burden that they cannot always bear.
When such disputes happen it is important to have a carefully crafted TIC agreement that governs what will happen to the real estate.  This agreement will operate under contract law and will be the ground rules for how disputes are resolved between all of the co-owners/TIC members.
If you are considering entering into a TIC agreement the San Francisco based attorneys at Jones & Devoy can provide practical legal advice to make sure that your interests are being protected.