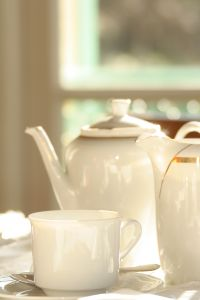 AirBnB, VRBO and HomeAway. All of these sites have one thing in common: they let homeowners rent out their home or residence to tourists on a short term basis such as a bed and breakfast or vacation rental. They also, present unique legal problems to San Francisco homeowners or landlords who live in counties that closely regulate their housing markets.
For instance, the city and county of San Francisco closely regulates rent control as well as non-conforming uses of structures.  To this end San Francisco Administrative code 41a.5 makes it "unlawful for any owner to offer an apartment unit for rent for tourist or transient use."  Further, the fines for using a building unlawfully as Bed and Breakfast or B&B are fairly harsh.  However, depending on the zoning, it is possible for San Francisco land owners to apply for a conditional use permit allowing them to turn their residence into a bed and breakfast.  Unfortunately this process tends to be lengthy, and, can cost over $1,000 for the application alone, thus, a careful weighing of options is always prudent before beginning the filing process.
The bottom line is this: in counties like San Francisco with fairly a complicated administrative code, caution should be your watchword and the best approach when considering alternate uses of property; whether you are leasing a residence as rental property to tenants or using it as the occasional B&B, careful planning and a modest investment in an attorney now can avoid a significant legal problem an attorney fees down the road.  The San Francisco based attorneys at Jones & Devoy LLP have experience regarding residential regulation in counties throughout the bay area and offer free consultations to explore your legal options risk free.