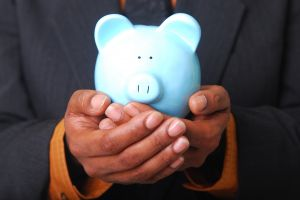 Almost every tenant is required to pay a security deposit to their landlord.  The amount of the security deposit is usually equally to one month's rent or two month's rent, and can change if the unit is furnished or unfurnished.  Generally speaking, a security deposit is required by the landlord to pay for any damages or unpaid rent that may occur after the tenant leaves the rental property.
In San Francisco, if the rental property is a rent control property, then the landlord is required to keep the tenants' security deposit in an interest bearing account.  Any interest that accumulates on the security deposit belongs to the tenant and not the landlord.  Again, if it is a rent control property, the amount of interest is set by the San Francisco Rent Board, and upon vacating the property, the landlord must provide the tenant with an itemized list that shows interest on the security deposit and the expenses taken out of the security deposit.
Return of security deposits and interest on security deposits can be somewhat technical and complicated.  Determining the rate and proper deductions on your security deposit may require consulting with the San Francisco Rent Board or a San Francisco Bay Area Landlord/Tenant Attorney.  If you would like to speak to one of our Landlord/Tenant Attorneys, please contact us.