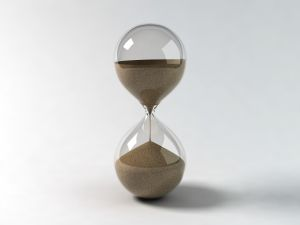 A personal injury lawsuit in California is subject to a two year Statute of Limitations.  While this may seem simple, there are some strategic decisions to be made before you file.
First, the two year window is not as simple as it seems.  As mentioned before, you have a two year Statute of Limitations to file your lawsuit; however, determining when the two year Statute of Limitations window begins is not so simple.  Generally speaking the two year window begins on the date the injured party had reason to know they were injured.  This usually occurs at the same time as the event that caused the injury.  Sometimes this date occurs later then the day of the event.  The most common scenario involves neck or back injuries.  It is not unusual for these types of injuries to show up months after the event.  If this occurs, then the Statute of Limitations will be "tolled" until the date the injured party knows of the injury and begin from that point.
Once you have determined that you are eligible to bring a personal injury lawsuit , the next issues is when two bring it within the Statute of Limitations.  Most attorneys will advocate for waiting until the end of this window.  The reason for this is simple.  During the two years, the injured party will receive medical treatment that will determine the extent of the injury and the likelihood it will continue into the future.  In addition, the injured party will endure more medical bills and potential lost wages, as well as pain and suffering.  Once the exact amount of medical bills and lost wages are known, an attorney can make a claim for "damages."
On the other hand, the injured party usually wants to be compensated as soon as possible in order to prevent a high volume of medical bills or lost wages.  However, it is important to realize that a personal injury lawsuit requires evidence of your damages in order to recover a monetary compensation.  Therefore, it is usually recommended that an injured party wait until they have accrued some lost wages or medical bills in order to show evidence of your loss.  If you bring your lawsuit too soon, the court may find your damages to be speculative, and the recovery might be much smaller then your desired goal.
Due to the fact that a settlement will most likely be smaller the sooner the lawsuit is filed, it is not sup rising that insurance companies are somewhat proactive to offer you a settlement early in the case.  However, as discussed above, it is very important to work with your attorney, and determine if this settlement is right for you.
Our San Francisco Bay Area Personal Injury Law Firm has experienced personal injury lawyers that can offer you a free consultation and discuss you case with you.  Contact us today to discuss your personal injury lawsuit.