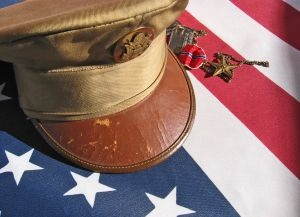 One of the most common legal issues Military Veterans face is obtaining service connected disability. This is because obtaining service connected disability benefits from the Department of Veterans Affairs (VA) can be a long and tedious process.  The sheer volume of cases currently before the VA makes it such that a new claim may take well over a year before it is even seen by VA officials.  While there is little that can be done to eliminate this long wait, there are important steps that can be taken before filing your claim that can help you obtain a successful result once your case is decided; a little preparation now can save a lot of trouble later on.
The San Francisco based Bay Area Law Firm of Jones and Devoy is proud to offer a brochure for veterans and their families as they navigate through the process.  Click Here to Read the Full Brochure.
This brochure will cover the basic requirements needed to win your Veterans Disability Claim, and provide you the information you need to determine:
1)    If you qualify for Veterans Disability Service Connected Injuries?
2)    How to obtain evidence of your military injuries?
3)    How to use the evidence to obtain a monthly payment from the Department of Veterans Affairs for service connected disabilities and how much will you receive?
4)    How to actually file a claim for veteran's service connected disability?
However, no FAQ is a substitute for a skilled attorney and legal advice. Our Firm offers complimentary consultations to veterans on any legal issue. Click Here to see all of practice areas that Jones & Devoy can assist you in.