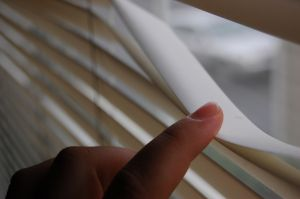 In California whenever you start a court proceeding, whether it is a lawsuit, divorce, or any number of actions, you will have to "serve" the other party the initial court papers before a judge will hear your case.  The idea is that the other side must have had an opportunity to read and respond to your claims before you win the case.  "Service" at the beginning of a lawsuit usually requires that someone personally hand deliver the court papers to the person(s) you are bringing the lawsuit against.  A common problem though is that sometimes the person you are trying to bring a lawsuit against does not want to be found.
While such attempts to "hide" are not looked upon favorably by the court the evader of service still can create a one heck of headache.  In California the code of civil procedure allows a number of different ways to serve the opposing party if they cannot be located.  These methods vary depending on the party to be served.  For example, Corporations are supposed to have a designated agent that receives service of process, but if that designated agent is ducking service then California Corporation Code § 17701.16  provides that after a showing of due diligence, you can request to serve all court papers on the California Secretary state (who will then mail the papers to the corporation).
Service of process has nothing to do with the merits of the case but can still create problems for your action if not approached with the right care and strategy.  The San Francisco based bay area attorneys of Jones & Devoy have experience in the various methods of service of process and can help make sure that your interests are protected.