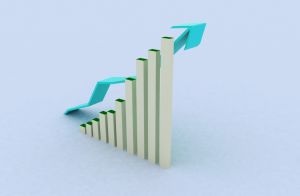 In some ways starting your own business is incredibly easy, and in other ways it is confusing, difficult, and time consuming.  During the "start-up" phase of your new business, you will need to make decisions regarding the structure and organization of your business.  These decisions will have major ramifications on your current and future taxes, employee payroll, and your personal liability for any debts incurred by your business.
Good legal and financial advice during the planning stages of your new business is essential.  The first step is finding a good attorney.  From there, your attorney can advise and recommended different payroll and accounting services.  Even if you do not have any employees, you will need to understand how payroll works.  After all, you probably plan on paying yourself.
The most important job for your attorney is to figure out what type of business structure is best for you.  The only way for the attorney to determine this is to meet with you, and discuss what you hope to achieve, and how you want to run the business.  The outcome of this conversation will determine what type of business structure is formed.  The most popular today is the Limited Liability Company (LLC).  This structure is simple and allows the owner(s) to save money on taxes and enjoy personal protection from lawsuits against the business. 
While the LLC structure is flexible and popular, it is not for everyone.  There are a variety of other structures that may better fit your needs.  Working with your attorney will identify what is best for you. 
Once you and your attorney decide on the structure of your business, your attorney will become your "incorporator."  Your attorney will now take care of all filing and financial requirements made to Federal, State, and County agencies.  This process can take anywhere from one to five months, depending on the current processing time with the California Secretary of State. 
While your attorney will be taking care of all the regulatory requirements, your only job will be to map out your business plan, and begin your new successful career.