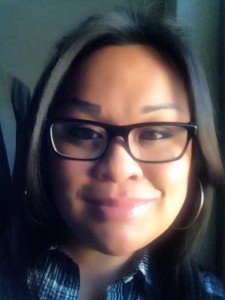 Kimai H. Valbuena
Phone: (415) 503-4321
Fax:(415) 974-6745
Email:kvalbuena@jonesdevoy.com
With close to a decade of both legal and business experience, Kimai Valbuena is a Certified Paralegal and the Senior Paralegal for Jones & Devoy.
As a native San Franciscan who has quickly built a successful career path at Jones & Devoy, Kimai Valbuena assists the attorneys at Jones & Devoy in all areas of civil litigation and family law cases in California State court, as well as with the discovery process, legal research, preparing motions, drafting and revising legal documents, working with expert witnesses, client outreach, and deposition and pre-trial preparation. Ms. Valbuena also assists the attorneys at Jones & Devoy in office administration, creating litigation readiness systems, and assisting in risk management controls.
Prior to paralegal school, Ms. Valbuena served five active duty years in the U.S. Army. Ms. Valbuena is a graduate with honors of Sacred Heart Cathedral Preparatory, Johnson & Wales University, and Golden Gate University, and is a proud member of the National Association of Legal Assistants, the National Federation of Paralegal Associations, the San Francisco Paralegal Association, and San Francisco Legal Professionals Association.
Contact Us

.

Please note that use of the above form does not establish an attorney-client relationship.

Mr. Jones has an extensive background in both general litigation and family law as well as experience in various business and transactional matters…

Practicing civil litigation with an emphasis on client advocacy, Mr. Devoy is experienced in litigating a wide range of legal matters …

Best Real Estate
Lawyers in San
Francisco2016