Should I Copyright My Web Site?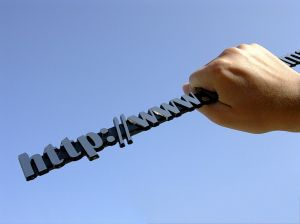 Web pages and Web sites are allowed to be copyrighted.  In many ways they are no different then a book.  However, unlike a book, a web site may change its content, and thus a copyright may not be in the web sites best interest.  Copyright law provides that a unique collection of words may be copyrighted.  Or, in other words, no one can replicate or duplicate your words, without your permission.  For example, if you write a book, no one will be able to replicate your story without your permission.
Web sites create a unique issue in that they are constantly "updating."  If you update or change your web site, it will increase the difficulty in obtaining a copyright, since a copyright must generally be in a "fixed" (unchanged) format.  Therefore, while it is possible to copyright your web site, it may be better to use other legal methods to protect your material.
Contact Us

.

Please note that use of the above form does not establish an attorney-client relationship.

Mr. Jones has an extensive background in both general litigation and family law as well as experience in various business and transactional matters…

Practicing civil litigation with an emphasis on client advocacy, Mr. Devoy is experienced in litigating a wide range of legal matters …

Best Real Estate
Lawyers in San
Francisco2016