"Do It Yourself" Power of Attorney Documents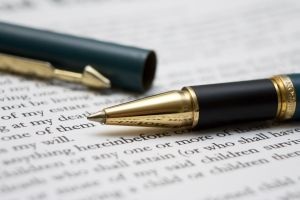 There are two different types of power of attorney documents:  Power of Attorney for Health and Power of Attorney for Finance (please click here to learn more about these two documents).  These two documents are extremely important.  Together, they grant power to another individual to make decisions for you that will impact your health care, and your financial decisions.  Put simply, these documents give the same power you enjoy over your life to another individual.  Needless to say, it is an extremely important decision, and not one to be taken lightly. 
Before you make a decision involving power of attorney, you should speak with an attorney.  While it may be tempting to do it yourself, the risk is far greater then the reward.   The price difference between do it yourself legal documents and having actual new documents created for you by an attorney is generally only a couple hundred dollars.  For that price, you will get a tailored made document to meet your specific situation, not a template used over and over again.  More importantly, you will have the peace of mind to know that your investment has protected you.  At the end of the day, there are just some things you should not do yourself.  Creating documents that give another individual control over your life is something that should be done by a professional.
Contact Us

.

Please note that use of the above form does not establish an attorney-client relationship.

Mr. Jones has an extensive background in both general litigation and family law as well as experience in various business and transactional matters…

Practicing civil litigation with an emphasis on client advocacy, Mr. Devoy is experienced in litigating a wide range of legal matters …

Best Real Estate
Lawyers in San
Francisco2016