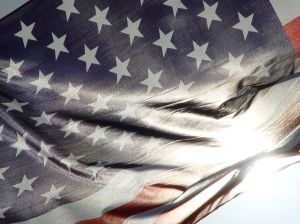 For some the last day of military service is a sad day and for others it is a happy time.  Regardless of how you feel about your military service, the discharge papers you receive can have a profound effect on the rest of your life in two important areas.
First, the type of discharge you receive will determine your eligibility for military benefits.  The two primary benefits are the Montgomery GI Bill and the VA Health Care System.  Depending on what type of discharge you receive, you may or may not be eligible to receive these benefits.  Second, when seeking employment as a civilian, most veterans like to promote their military service in their resume, and naturally many employers like to see proof of your service.  This proof comes in the form of your DD 214.  Every veteran has one, and you will want to be able to show it to your employer.  If it states anything other than an Honorable Discharge, you may face employment discrimination.
Despite what you may have been told, you can change your DD 214.  Jones & Devoy LLP has worked with many military veterans, and knows how to help you change your military discharge status. Veterans looking to change their military discharge status usually have received one of the following marks on their DD 214:
General Discharge
General Discharge Under Honorable Conditions
Under Other Than Honorable Conditions
Dishonorable Conditions
Additionally, some veterans have received an honorable discharge but are unable to reenlist due to a bar placed on their DD 214.  This bar can be found in your reenlistment code.  Reenlistment codes can also be changed, and our office can help you achieve your goal of reenlisting in the military.
Information about your reenlistment code, and discharge status can be found in the following areas of your DD 214:
Type of Separation
Character of Service
Separation Code
Reentry Code
Narrative Reason For Separation
If you desire to change your military discharge, statistics show that those with an attorney succeed for more often than those without.  Our office would be proud to help you make this change and receive the benefits you have earned. 
Our lead attorney, Daniel R. Devoy, is also a military veteran.  Mr. Devoy is available to speak with veterans nationwide about there military discharge status.  To send Mr. Devoy an email or contact him to inquire about changing your military discharge status, click here. 
To view a description of all areas that our Firm can assist a military veteran, click here.